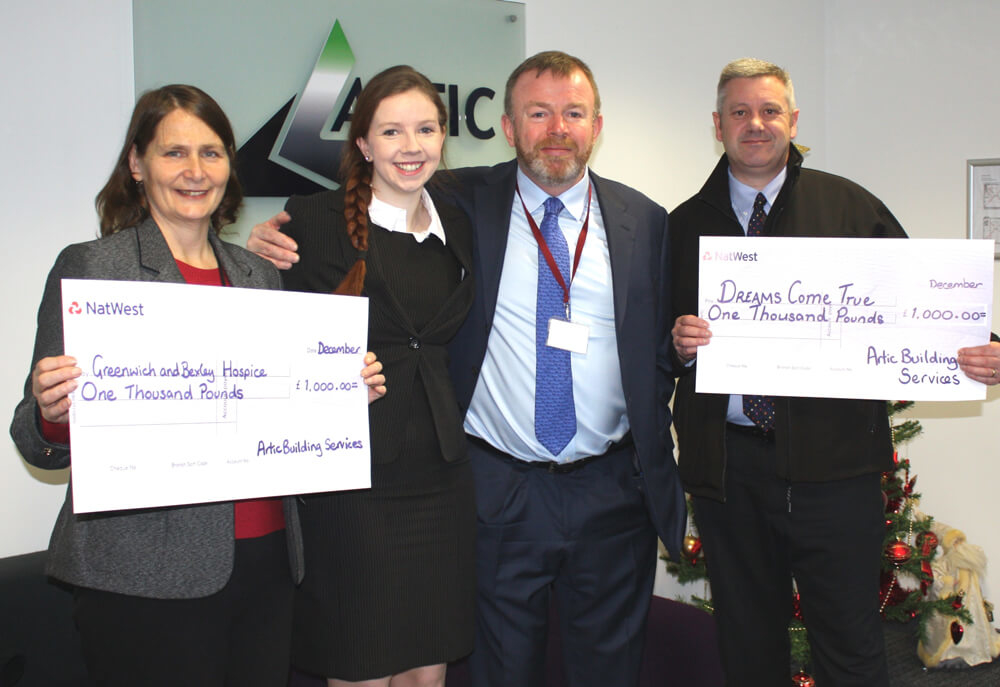 Once again, Artic Building Services came good at Christmas.  Both Greenwich & Bexley Community Hospice and Dreams Come True representatives attended the Artic Facilities to be presented with cheques from the latest round of fundraisers.  Each of the worthy charities received a cheque for £1,000.00.
Artic and their staff donate each month to these commendable charities and are actively fundraising throughout the year for these and other worthwhile causes.
Company Secretary, Zehra McAnallen will this year be participating in the London Marathon for Greenwich & Bexley Community Hospice.  We all wish her well in this venture.
Share This Story!
If you're looking to partner with Artic Building, then please complete the Working With Artic form here.
Do you have an upcoming project or tender? Then please complete the form below.