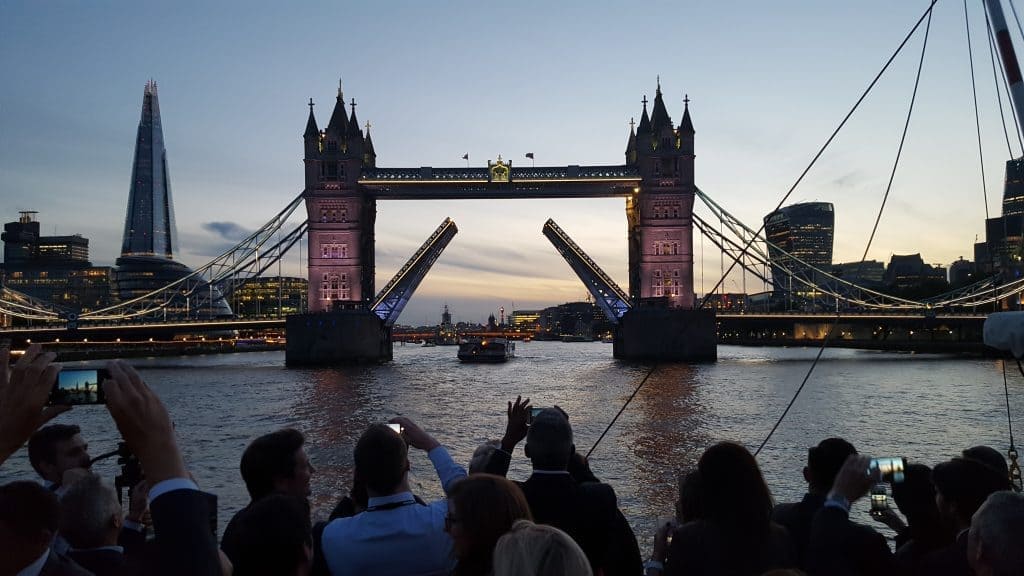 On the 14th July, the annual FM boat party took place aboard the Dixie Queen and the event was fantastic. Artic, who were sponsoring this industry-respected occasion, had a private table of 10 and shared the evening's hospitality and great entertainment with friends, colleagues and clients.
Our guests enjoyed London's greatest landmarks including the London Eye, the Tower of London, and took a trip through the historic district of Greenwich, eventually coming to a close at the raising of the Tower Bridge.
The night was well attended, fantastic connections were made and there was an opportunity for those within FM to share their views and ideas of where the industry is heading and what the future entails for the future of Facilities Management.
A truly unforgettable evening and one Artic were proud to be sponsoring. Thank you to all that attended and we look forward to seeing you at the 2017 Annual FM boat party.
If you're looking to partner with Artic Building, then please complete the Working With Artic form here.
Do you have an upcoming project or tender? Then please complete the form below.