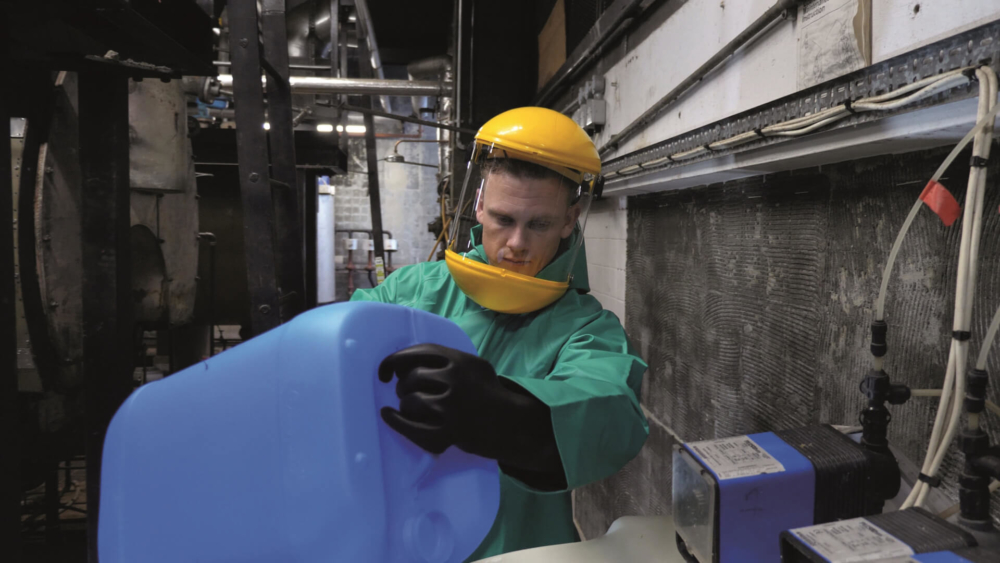 When it comes to the facilities management sector, building compliance is a perpetual obligation that a competent Facilities Manager (FM) will prioritise to protect the organisation they support. Ensuring legal and regulatory compliance under applicable legislation is a core function that serves to create a safe environment for building occupants. During the global pandemic, buildings will have very low occupancy, making this an ideal time to undergo a range of building compliance-related activities without disrupting occupants.
Fire
Protecting a building and its occupants from fire and mitigating the risks is an important role with ultimate responsibility likely to reside with the FM. To safeguard the building and its occupants, commercial properties must be compliant with Fire Safety regulations and Building Regulations defined by the government. To achieve this, the FM must do the following:
Conduct a regular fire risk assessment
Ensure all fire alarms work
Ensure that emergency exits and exit routes are clearly signed and unobstructed at all times
Designate fire warden personnel
Implement a fire safety policy and ensure this is communicated
Test fire alarms at least once a week
Constantly improve the building's fire safety
Water
For FMs, water compliance relates to the prevention of Legionella, a bacterium that naturally occurs in freshwater. When it spreads in building water systems, it causes serious health risks for occupants, including a pneumonia-type illness called Legionnaires' disease. Occupants can get Legionnaires' disease by breathing in small droplets of contaminated water in the air. The FM often has a responsibility to prevent the building's water system from becoming contaminated with Legionella and other harmful bacteria.
FMs need to have a good understanding of their buildings' water systems and associated equipment like pumps, heat exchangers, and showers and carry out a regular risk assessment to see if they pose a risk of exposure to the bacteria. If a risk is identified, the FM should take the following preventative action:
Ensure the water and system is clean
Stop the growth of legionella (and other microorganisms) through appropriate water treatment
Avoid water temperatures and conditions that promote the growth of legionella and other micro-organisms
Prevent water from becoming stagnant in the building's water system by removing redundant pipework and keeping pipe lengths as short as possible
Security
A key element of building security is the use of CCTV, which is governed by the law which states that CCTV procedures and data handling must be regularly audited. It's the FM's responsibility to ensure that signs indicating that CCTV is in use are clearly visible. This signage should also explain why CCTV is being used and reference any specific criminal activity it is aiming to prevent.
Regarding commercial properties, the FM should check that all windows and doors meet the requirements of Part Q of the Building Regulations in England. PAS 24 is a test method that the FM should follow to assess the ability of the property's windows and doors to resist forced entry. Ground floor, basement, and other easily accessible windows should be secure windows that are designed to withstand forced entry. If doors or windows do not meet acceptable standards defined in the Building Regulations, the FM must ensure that they are replaced with ones that do to enhance the building's overall security and comply with legislation.
Access Systems
To safeguard workers and visitors, current building regulations state that all automatic doors, gates, and turnstiles should be regularly tested to ensure they function correctly and won't fail in an emergency. These access systems require certified maintenance and should be serviced every year by a suitably trained engineer. If the automatic door or turnstile regularly receives a high volume of traffic, consider servicing them every six months instead. It's crucial that any broken parts are fixed as soon as possible to maintain the lifespan of the door/turnstile and ensure they function effectively and safely.
Lifts
Lifts provide a vital service to building occupants and demand a strict PPM regime to ensure that they're compliant with building regulations. Regularly servicing lifts not only keeps them compliant but extends their life span and mitigates against the risk of breakdowns. Ensuring that lifts in a building are compliant is crucial, meaning the FM must conduct thorough examinations and manage any defects identified. According to RICS, people-carrying lifts must be examined every 6 months and equipment-carrying lifts must be checked every 12 months. It is also vital to have a robust, clear and rapid callout service in place for the event of entrapment.
Fixed Wire
Faulty wires and electrical systems are easily avoided but can cause serious issues if maintenance is neglected. A faulty wire could cause a power outage, fire, or electric shock, putting occupants and the building itself at risk. To ensure all electrical installations and wiring systems are compliant, the FM should carry out Fixed Wire Testing on all of the electrical wirings, including main panels and distribution boards to ensure that they're compliant. Due to the need to disconnect electrical circuits to run the test, this activity causes some disruption for occupants. Therefore, it's a good idea to conduct the Fixed Wire Testing while the building is closed or at low occupancy times.
Emergency lighting
To protect building occupants, lighting is important for emergencies such as a power failure or fire. During events when people need to quickly exit the building, it is essential that emergency lighting illuminates their route and ensures that they can safely leave the premises. Therefore, emergency lighting must be provided and maintained in communal areas and corridors as well as work spaces. Monthly tests will determine correct operation and an annual test to test the battery power against legislation requirements is essential. Tenants can change light bulbs themselves if it doesn't present a risk of injury when doing so. In situations where this is the case, such as in properties where the ceiling is high, the FM should change the bulbs. If the FM receives any reports of faulty fixings, flickering lights, or bulbs that need replacing, these must be responded to quickly.
Lightning protection
Lightning protection is highly important to protect a building's electrical components and help prevent fires and electrocution. If a building has lightning conductors, these should be tested at least every 12 months to ensure it effectively conducts electricity and sends it safely to the ground without affecting any electrical components in the building.
Other Compliance Issues
Numerous other elements must be considered when getting your building up to code with building compliance regulations, such as checking all of the electrical ports, inspecting the air conditioning system, checking fire doors and exit routes are clear on a weekly basis, and doing other visual checks for various hazards.
Man safe systems including guard rails, fall restraint systems, and anchor devices should be inspected to ensure that they're still suitable for use. Man safe systems save people's lives when properly tested against industry standards and approved for use. Therefore, the FM should test any man safe systems at least every 12 months to ensure that they still provide the required level of protection to building occupants.
Concerning fire dampers, the FM should test every fire damper in the building at regular intervals not exceeding 12 months, and repair or replace any faulty dampers immediately. To support the FM in adhering to compliance, a report should be created which includes the following:
The results of the assessment, including details of any failed dampers
Why the damper wasn't working and the action the FM took or has planned to fix it
The assessment of the fire stopping ability of the dampers
Any damage identified in the immediate area of the fire dampers
Summary
FMs have a substantial responsibility to keep buildings compliant with relevant building regulations and protect occupants and assets from the full spectrum of risks. Lockdown presents an ideal opportunity to conduct all of the required building compliance-related tasks during a time where building occupancy is low and minimal disruption will be caused to the operations of the business. At Artic, our engineers are experts in Hard FM and highly knowledgeable in adhering to the Building Regulations and other legislation. Managing compliance in a commercial building is no small task, and we can support your FM in testing and maintaining your building's assets to ensure that they meet these standards.
For support with all your hard FM compliance requirements, please contact us.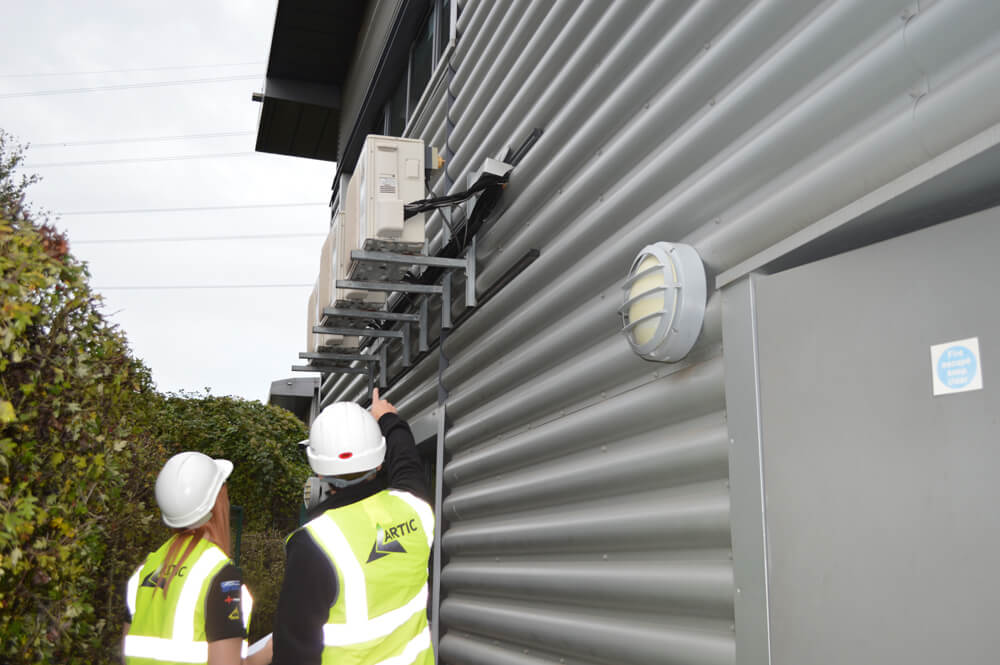 If you're looking to partner with Artic Building, then please complete the Working With Artic form here.
Do you have an upcoming project or tender? Then please complete the form below.