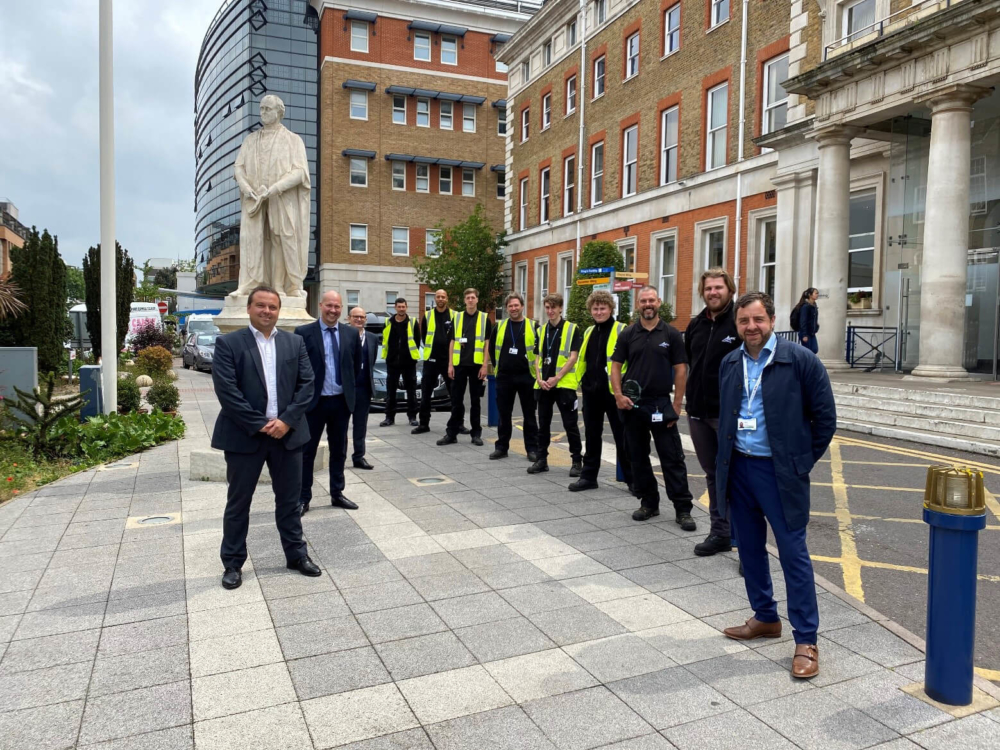 At the height of the Coronavirus outbreak, Kings College Hospital required extensive engineering support as one of the prime Covid-19 hospitals in London. The Artic team, without question, offered to support, working long hours on a split shift pattern.
Working through this critical time was optional to the engineers. Artic and Kings were adamant the safety and wellbeing of the team was a priority, however none of the Artic engineering team questioned the request by Kings, going over and above to provide every resource required by the trust. Artic are proud to have supported the community and hospital during such unprecedented time. It is this ethos that reaffirms the close working partnership we have with the hospital.
This week, in recognition of this flawless service to both Artic and Kings College Hospital, they were presented with individual awards.
We would like to extend our thank you to Erol Mustafa, Tommy Hawley, Gregg Smith, Luke Wells, Paul Stapleton, Alan Gaunt, George Camies, Sonny Ellis and Austin Osborn, for their ongoing commitment.
They are a true inspiration for our entire team and current apprentices as to what level of dedication is required from an Artic engineer.
Share This Story!
If you're looking to partner with Artic Building, then please complete the Working With Artic form here.
Do you have an upcoming project or tender? Then please complete the form below.