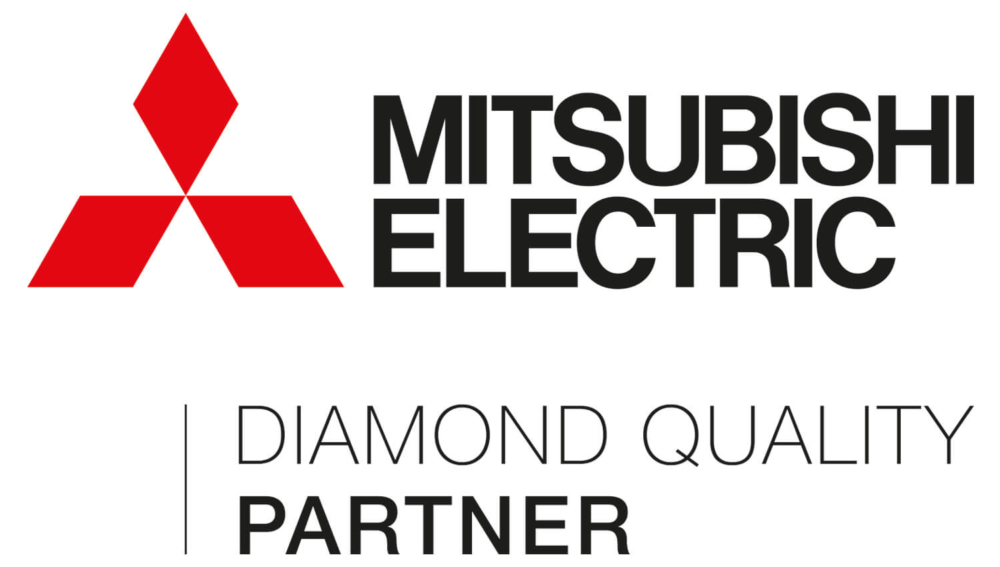 ARTIC HAVE BECOME APPROVED DIAMOND QUALITY PARTNER WITH MITSUBISHI ELECTRIC.
It is only those committed to excellence, that can achieve DQP status, and Artic are proud to have achieved this, aligning themselves with the leading manufacturer to meet the exacting standards.
As a Diamond Quality Partner, their clients, and prospective customers will benefit from the highest level of endorsement and support that Mitsubishi Electric can offer, receiving a level of installation and service support that is of the highest industry standard when purchasing Electric, Heating, Ventilation and Air Conditioning Mitsubishi products.
The products are designed to support the comfort and energy efficient buildings required by their customers, while keeping their carbon footprint low and complying with the most up to date legislation.
Artic's strong relationship with Mitsubishi Electric, will allow them to include a 10 year warranty on all future installations, giving piece of mind and reassurance every step of the way.
If you would like more information on the new benefits that are on offer to you or help and advice on how Artic can support you, Get In Touch.
Share This Story!
If you're looking to partner with Artic Building, then please complete the Working With Artic form here.
Do you have an upcoming project or tender? Then please complete the form below.