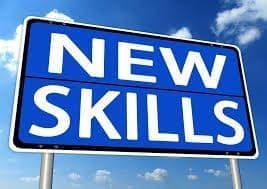 Recognizing that people are our most valuable asset and to ensure our customers receive the highest calibre of engineering support, we are continuing to invest in the training and development of our teams.
Over the recent weeks we have trained members of our team in
IOSH Managing Safely; This highly-regarded course gives team leaders, supervisors and managers, the training they need to manage health and safety effectively.
HTM03 Awareness for Managers; This course creates a forum to discuss HTM 03 related issues, enabling delegates to manage these systems safely and economically.
ILM Level 3 in Leadership and Management; This is an accredited training course designed for team leaders and aspiring managers which provides a firm foundation in all areas of leadership and management.
HNC Building Services Engineering; Lee Rumble has embarked on this two year course to develop his skills and knowledge covering topics such as Design Principles and Application for Construction and the Built Environment, Application of Scientific Principles to Building Services Engineering, Health, Safety and Welfare for Construction and the Built Environment, Applied Mathematics for Construction and the Built Environment and Electrical Installation for Building Services Engineering.
HNC Quantity Surveying; Sean Longman has also started this two year course which will supplement his skills including topics such as quantity surveying, estimating and buying, Building Law & Contract Administration, Project Evaluation & Design, Construction Technology & Environmental Design, Management Principles and Construction Technology & Materials. The industry-focused and practical emphasis of the course will develop his professionalism and maximise his career development opportunities.
This investment in training shows our commitment towards our stated values of
exceptional technical and management services to all our clients.
Creating an open and positive culture that encourages personal growth and development.
Provision of the highest level of professionalism, service, response and quality of workmanship.
Share This Story!
If you're looking to partner with Artic Building, then please complete the Working With Artic form here.
Do you have an upcoming project or tender? Then please complete the form below.