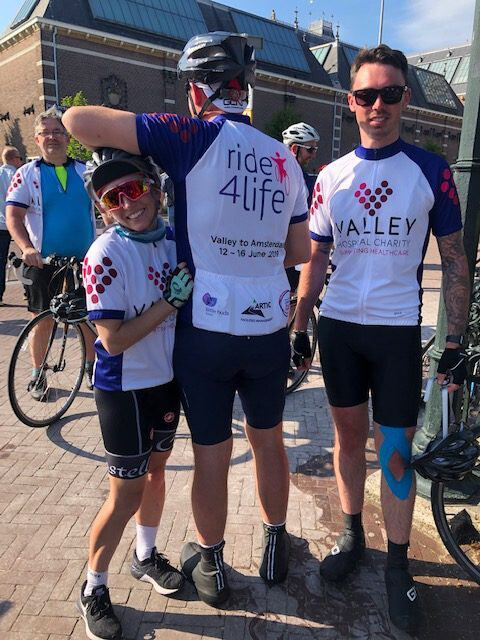 They did it! After a gruelling 344-mile cycle ride from Dartford, the Artic team finally arrived in Amsterdam. Along the way, they were beset with torrential downpours, flash floods as a result, a few very bad falls, but they managed to keep a smile on their faces right to the end and have raised over £6,500 so far for the 'Little Buds' Special Baby Care at Darent Valley Hospital. Funds will also be going to help buy a new 3D Hologic Breast Scanner that the hospital desperately needs for cancer preventative care.
The Artic Team were part of a 28 strong cycle team that undertook this challenge together, and collectively have raised over £52,000 and counting!
Hearing some of the stories from the riding team, so many have had personal experiences first hand at the hospital, father's that had premature babies who were cared for on the special care baby unit, doctors and nurses that work at the hospital, and others that just wanted to give back to the local hospital and have had loved ones cared for at Darent Valley.
Many congratulations to the Artic Team and all the riders and sincere Thank you for all the support and donations along the way.
Share This Story!
If you're looking to partner with Artic Building, then please complete the Working With Artic form here.
Do you have an upcoming project or tender? Then please complete the form below.