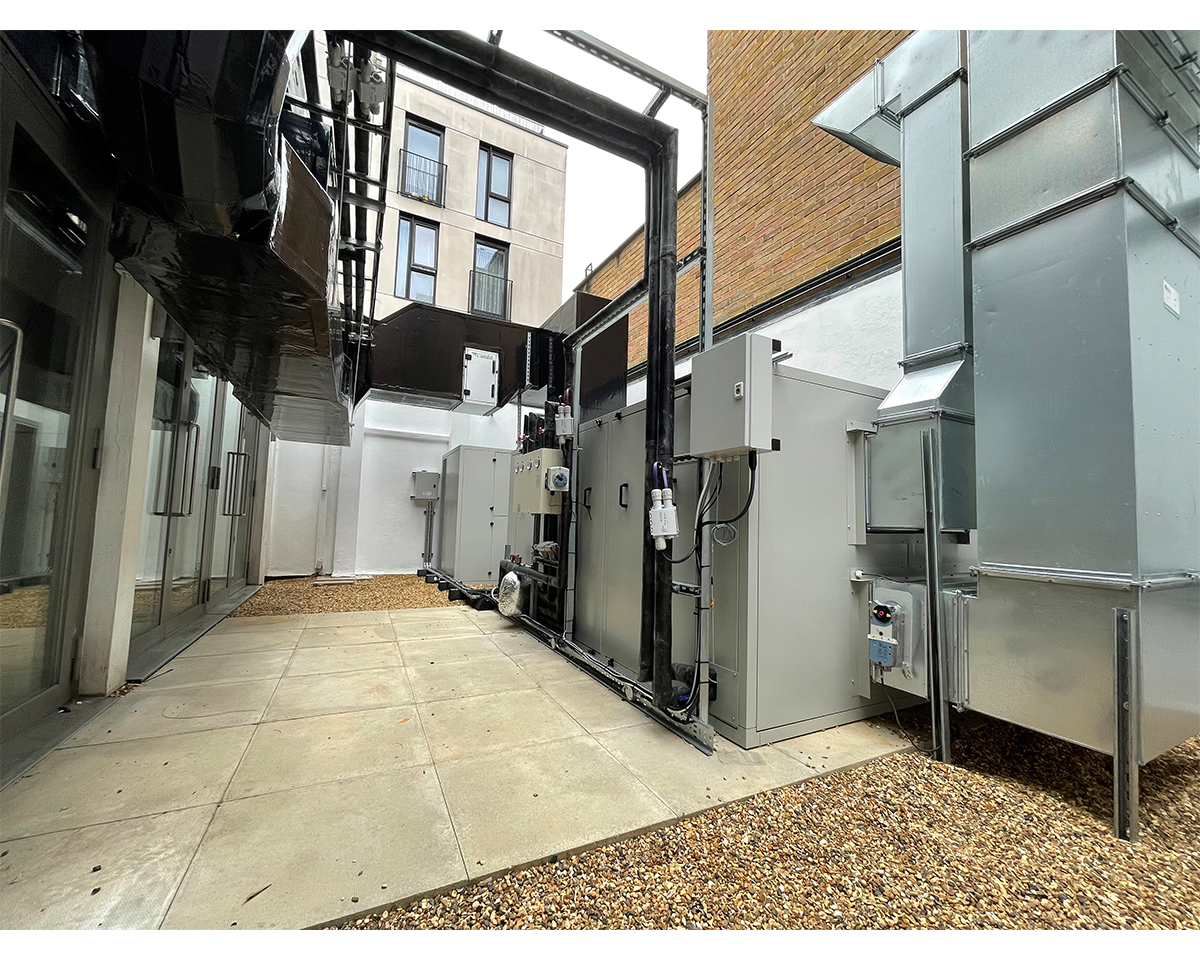 Artic have recently undertaken a full design and build mechanical project at the British Pregnancy Advisory Service (BPAS), a fertility clinic in London, working alongside Wilby Burnett.
The building was originally occupied by a children's nursery with little ventilation comprising of a failed MVHR on the 2nd floor  and an Air Handling Unit on the roof. Artic were asked to design and install the full mechanical works.
Artic completely overhauled the system and installed a new Swegon AHU with a run around coil and DX coil.  The existing ductwork else where in the building was deep cleaned and reintroduced to service. The new Air Handling Unit was mounted within an acoustic enclosure to keep noise to an absolute minimum.
Due to the sensitive nature of the clinic, it was vital that each of the procedure rooms not only had a fresh clean air supply, but also high-quality filters that would remove even the tiniest airborne particles. Artic specified filters which adhere to the strict HEPA filter standard, these filters remove at least 99.97% of particles from the air down to at least 0.3 microns in size.
The clinic's cryogenics room was fitted with oxygen monitoring equipment in case of a liquid nitrogen leak. Any atmosphere that contains less than 19.5 percent oxygen is hazardous, so this system was imperative to the welfare of the staff working in the cryo-area. When the oxygen monitoring alarm is triggered, the fan ramps up to pull in fresh air and bring levels back to optimal.
Barry Richards, Senior Project Manager at Artic Building Services Ltd quoted: "The clinical nature of this project played into our existing technical knowledge of clean environment works, which helped us deliver an aesthetically pleasing yet surgical grade installation."