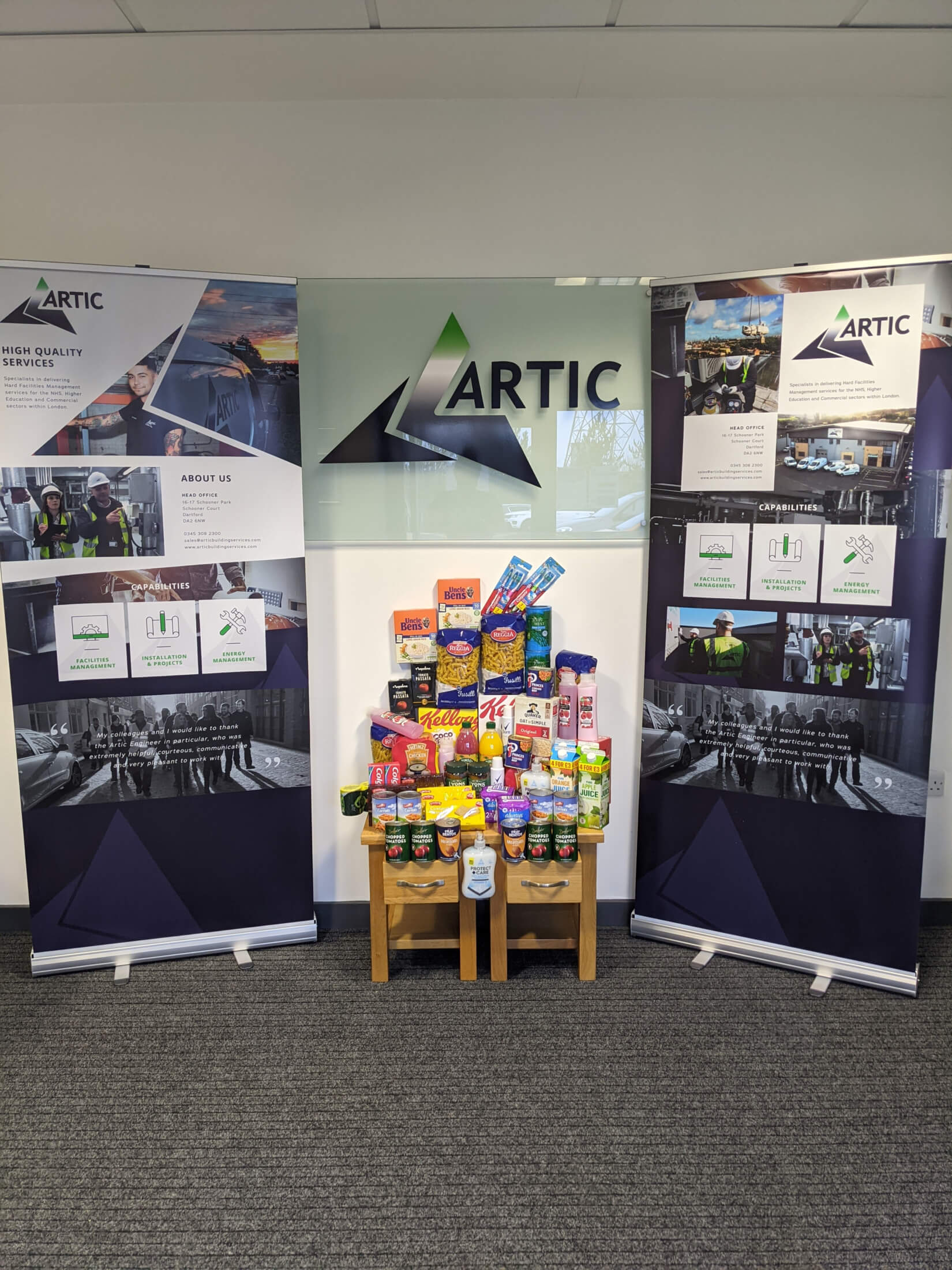 Artic have donated dried food and other essential non-food items such as toiletries to our local foodbank this Christmas.
After receiving a 'Love 2 Shop' voucher from a valued supplier, it was decided we would stock up on vital supplies and give them to the Trussell Trust Foodbank in Gravesend.
As winter sets in and the coronavirus pandemic continues to leave many of us in deep financial difficulty, food bank donations are being relied upon more than ever. In the UK, more than 14 million people are living in poverty – including 4.5 million children. With redundancies on the rise and the economy in recession, these essentials have never been as critical for struggling families.
Colin Trowell, Managing Director explains "Many people are particularly reliant on charitable donations at this time of year and foodbanks play a vital role in helping those in need. It has been a challenging year for everybody and Artic wanted to help make sure our local residents are looked out for" .