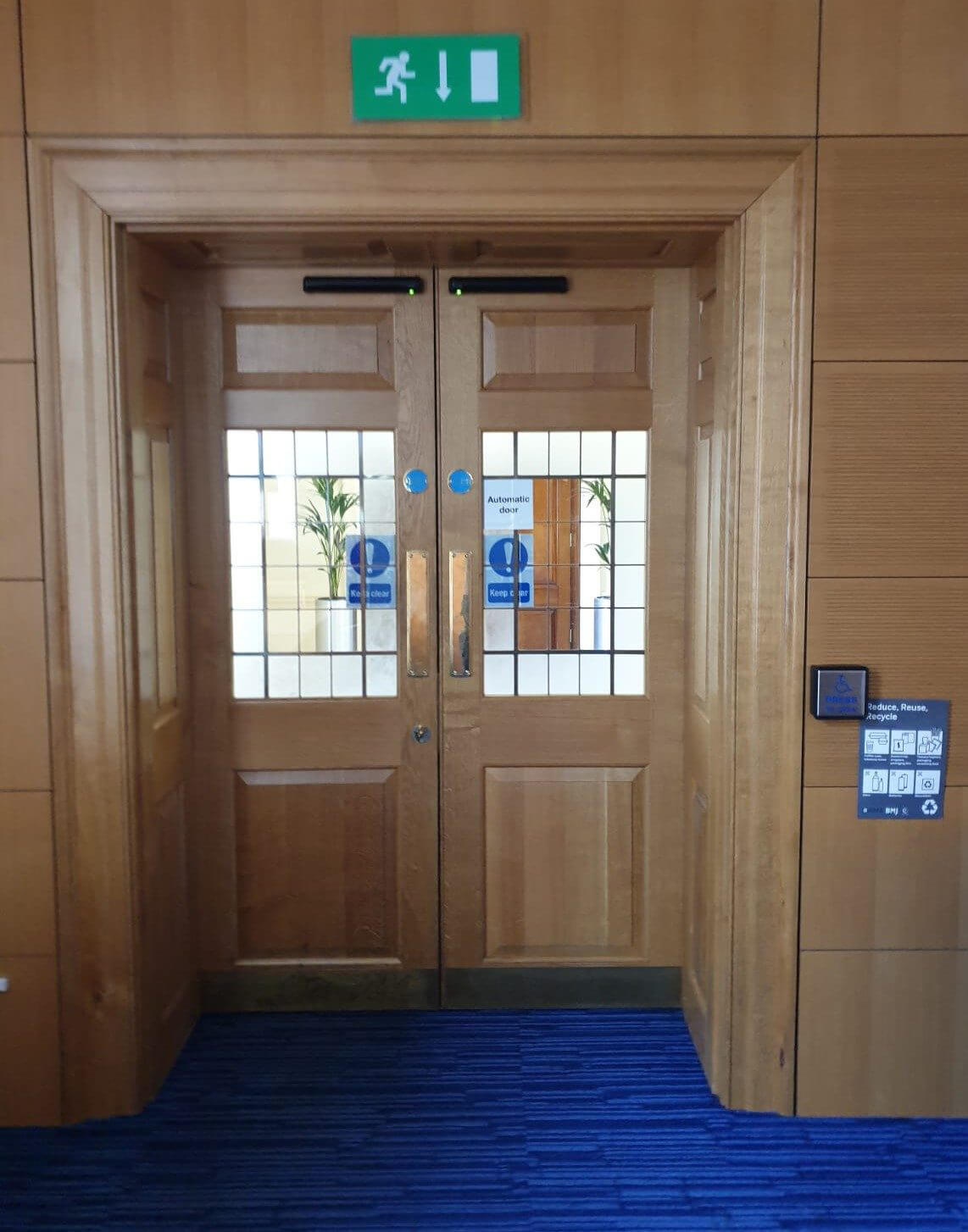 Artic have recently completed an upgrade to the existing doors at The British Medical Association to improve access for people with disabilities.
The Disability Discrimination Act 1995 (DDA) intends that people with disabilities should be able to use historic buildings and sites which are open to the public in the same way as everyone else. The Equality Act 2010 imposes legal requirements that all buildings are to have disabled access where practically possible. The duties contained in the DDA pose significant challenges to the owners and managers of historic buildings.
The British Medical Association are in a Grade II listed building, steeped in history and architectural beauty. It was important to adapt and preserve the existing doors to make them accessible to disabled people as part of the improvements within the building.
With recent upgrades including high tech facilities, much of the versatile spaces retained their original features, this was important to continue while the works were being carried out.  With consideration and attention to detail, Artic were able to improve access without detrimental effect on the special character of the doors and corridors.
Following a site survey, Artic established that the selected doors were able to have the required modifications to allow automatic door entry. Some of doors required a fully automatic access system whereas some of the doors required a push button access system.
The works was completed outside of normal working hours to ensure no disruptions to the working day at BMA. Each door entry system required an independent power supply sourced from the most practical distribution board. This would give Artic the required power and isolation for each of the door entry systems which comprised of record operators, silver push arms, silver push buttons (, monitor Optex safety sensors, eagle activation and an LED display programmer controller.
On successful completion of the works each of the systems installed were tested and commissioned in line the manufacturers requirements to guarantee correct operation. A full demonstration was given to the building facilities team to ensure complete satisfaction in the works.
With the Government reporting that 14 million people in the UK have some sort of disability, BMA House is committed to providing a venue with good accessibility for all. Access requirements are treated in an integrated and systematic way and a flexible and pragmatic approach was taken. BMA now have suitable access for people with disabilities without compromising the listed building's special status. Artic are proud to be supporting BMA with these important changes.