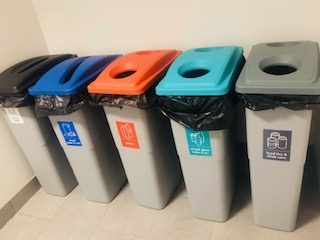 Artic have recently been making some small changes to contribute to an Eco-friendlier workplace. Recent research found that more than a third of young professionals valued working for a caring and responsible employer over earning a higher salary. "Supporting the environment and making simple and effective changes in the office is just a small contribution we can make. If all SME's make small changes, we can hopefully slow down the climate change catastrophe and become more energy efficient" says Managing Director Colin Trowell. "Recycling is an important initiative that should be optimised in the workplace, the changes we have implemented at Artic involve an all-round effort from staff and we are all held accountable for recycling." Artic have adapted their office environment, from a 'no bin' policy with recycling bins around the office, clearly labelled for what can go into them to implementing systems such as car sharing and purchasing stationary from a company that supply recycled products only.
The engineering side of the business is already highly focused on environmental and energy savings. It was a natural evolution that our Head Office followed suit.
Recycling at work reduces the amount of waste that goes into landfill sites and contributes to the prevention of global warming. Protecting the environment will always be at the top of the list for Artic Building Services.