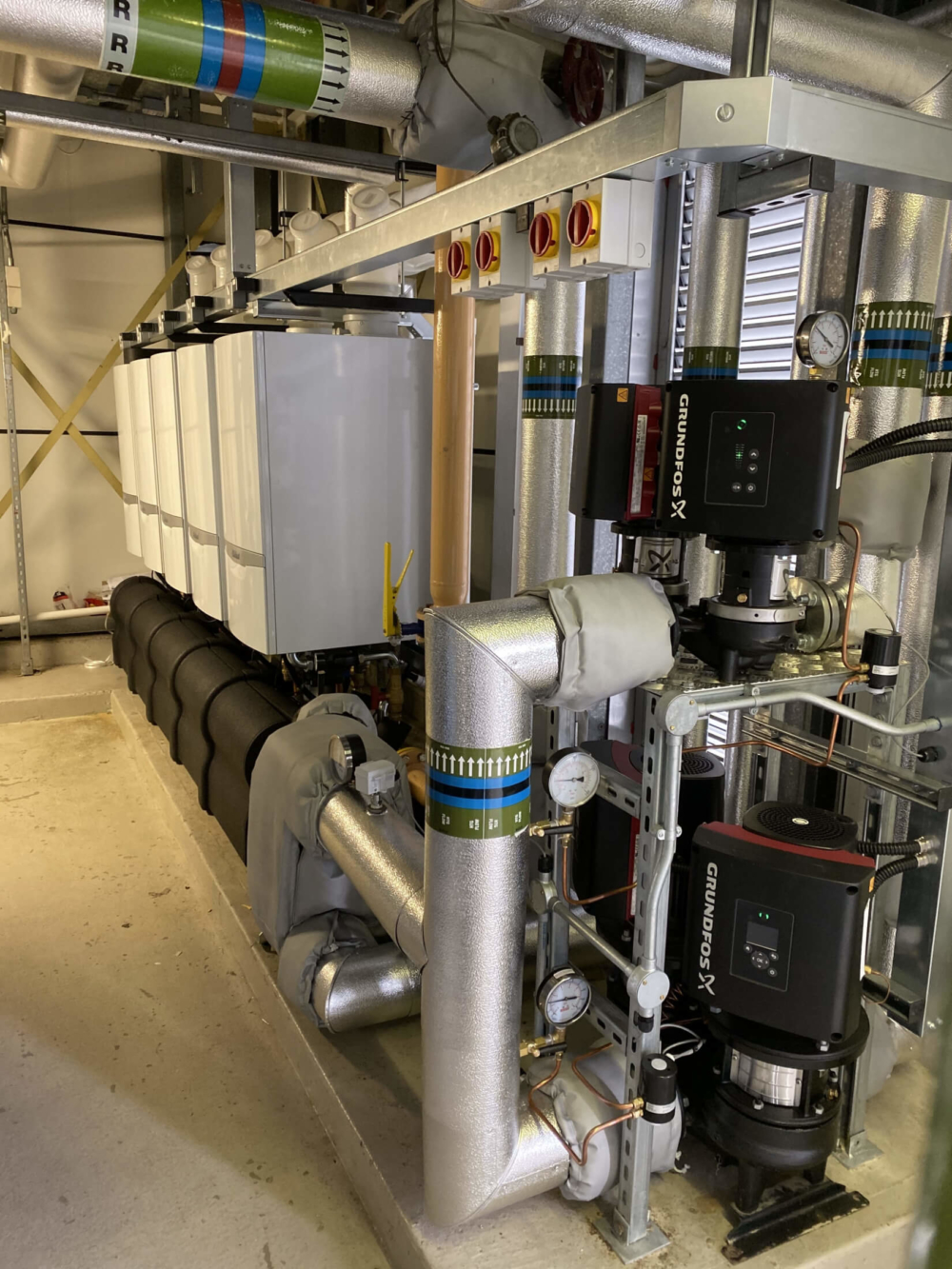 Earlier in 2019 following a site survey and subsequent meetings, Olympus KeyMed (OKM) awarded Artic Building Services the contract for the replacement of the boilers and associated pump sets at their Medical Repair Services Building in Southend-on-Sea.
Olympus KeyMed is an international market leader in the manufacture and supply of specialised medical & industrial equipment and consumer products. The Medical Repair Services Building, itself winning 'New Building of the Year' in 2004 by Southend-on-Sea Borough Council, accommodates a large number of technically demanding sensitive processes for Olympus KeyMed including a repair workshop facility and administrative office space.
Artic have been the HVAC maintenance provider to the OKM site for the last three years and when the main boiler modules for this building came to the end of their lifespan, and breakdowns become more frequent, we approached OKM with replacement options. Keeping the OKM corporate requirements in mind of reducing their global carbon footprint and increasing capital plant operating efficiency to reduce running costs, Artic developed a proposal which utilised five of very high efficiency Valliant Eco Pro boilers providing 600kW of heating coupled to new inverter driven primary circuit and secondary circuit pump sets. To ensure that the new equipment was integrated seamlessly into the building, Artic's specialist controls engineers were able to specify and undertake modifications to the existing heating control panel and BMS system to accept the new equipment without any problems arising.
Artic completed the full turnkey replacement project from initial disconnection of services and removal of redundant equipment to the newly installed boilers fully connected and commissioned, working with OKM to ensure a smooth project fulfilment. Keeping to this challenging timeframe meant that the new installation was up and running in good time for the anticipated seasonal requirement for the heating system to be turned on. OKM have reported system efficiencies in excess of 90%, significantly up from the 75%, and falling, performance of the previous boilers, and a corresponding reduction in their overall energy bills. OKM are extremely happy with the finished project and are looking forward to reaping the operational and cost saving benefits of the new equipment in the future.
Share This Story!
If you're looking to partner with Artic Building, then please complete the Working With Artic form here.
Do you have an upcoming project or tender? Then please complete the form below.