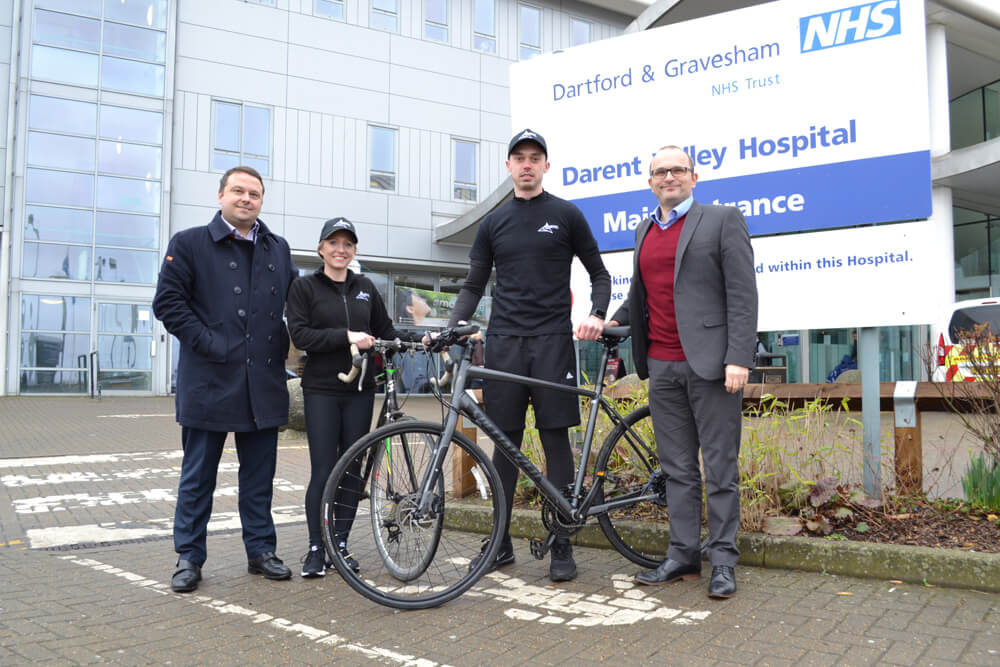 Artic Building Services is partnering with local Darent Valley Hospital to raise money for their Little Buds special baby care unit. The long-term plan is to expand and upgrade Walnut Ward from 22 to 26 cots and to create a 'discharge nursery' with family seating areas and a play corner.  They will need to furnish these areas with new and up-to-date equipment such as another Kanmed Twin Baby Bed and a Baby Warmer. This will mean babies can move from an incubator much sooner using the Baby Warmer making it much easier for parents to see and touch their babies; and the twin cot means the babies can be reunited and nursed together much sooner than would otherwise be the case.
50 Riders are expected to cycle to Amsterdam for the 334-mile journey in June 2019, all raising money for this very deserving cause, including Charlotte Pinder and Lee Rumble from Artic.
"Artic is a Dartford based full Hard Facilities Management services company. We have a broad portfolio of NHS hospitals within Kent and London areas; as such this acute sector is always very close to our core business operations.  Artic has close links with Darent Valley Hospital. Many of our employees and their families have had a positive experience of attending and being served by the wonderful staff and doctors at Darent. It is with pride and immense gratitude that we have this opportunity to support our local hospital and partner with this charity event.  Good Luck everyone."
The picture shows the Artic riders Charlotte Pinder and Lee Rumble outside the hospital, alongside Colin Trowell and Paul Lucas, Joint MD's of Artic Building Services Ltd., Dartford.
If you're looking to partner with Artic Building, then please complete the Working With Artic form here.
Do you have an upcoming project or tender? Then please complete the form below.