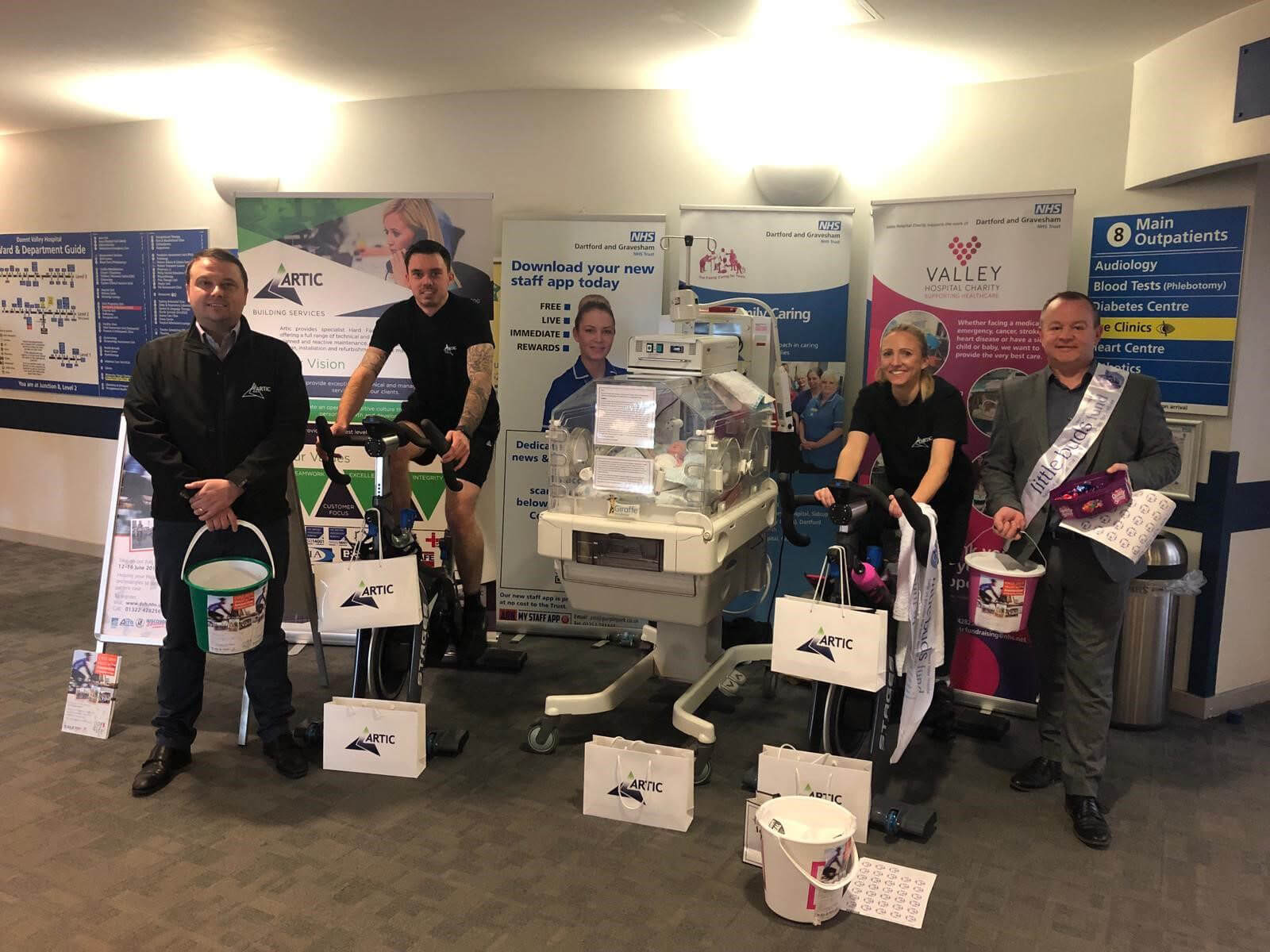 The 'Cycle to Dover' fundraising event was a warm-up for the 'Cycle to Amsterdam' Ride4Life that is taking place 12-16th June 2019 and raised over £600 for the hospitals Valley Hospital Charity.
The charity is raising funds for their 'Little Buds' Special Care Baby Unit and also to buy a new Hologic Imaging 3D Breast Scanner.
In just 2017/18, through fund-raising efforts like this, the impact is that cancer patients are living 40% longer than just 10 years ago, over 500 babies have been cared for in SCBU, and over £348,000 has been raised by the charity.
June 12th sees the Artic Team set off to Cycle to Amsterdam on real bikes, a total of 340 miles, and with the aim to raise as much money for the hospital as possible. Currently they have raised over £4,000 through the huge generosity of friends and suppliers and this will continue to grow, hopefully breaking their target of £10K.
"Artic is a Dartford based full Hard Facilities Management services company. We have a broad portfolio of NHS hospitals within Kent and London areas; as such this acute sector is always very close to our core business operations. Artic has close links with Darent Valley Hospital. Many of our employees and their families have had a positive experience of attending and being served by the wonderful staff and doctors at Darent. It is with pride and immense gratitude that we have this opportunity to support our local hospital and partner with this charity event. Good Luck everyone."
Paul Lucas (Managing Director), Lee Rumble (Project Manager), Charlotte Pinder (Business Development Co-ordinator), Derek Parker (Head of Business Development).