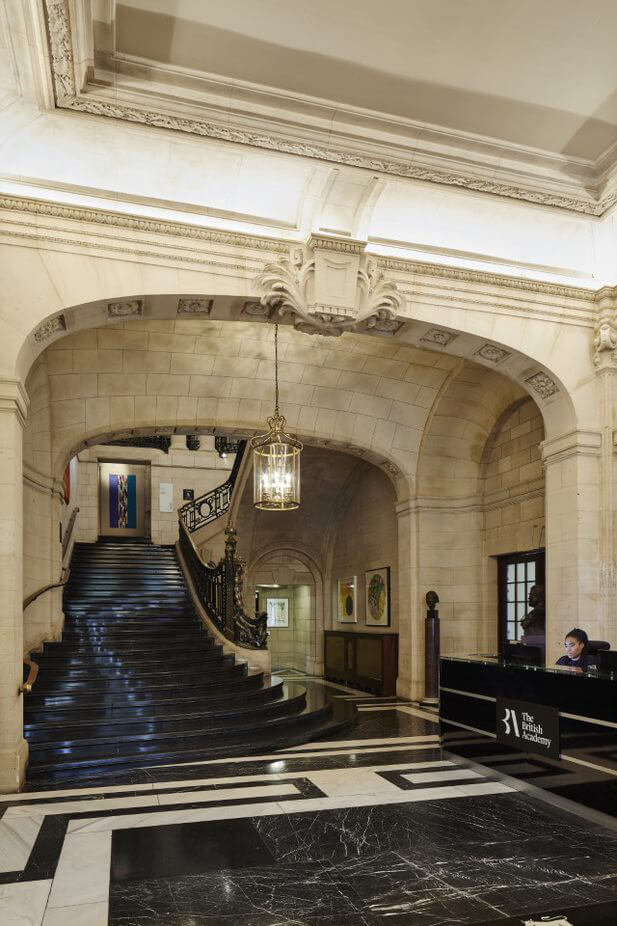 Artic are proud to announce our latest contract win, The British Academy.
Housed in the grade 1 listed Georgian townhouse at 10-11 Carlton Terrace, The British Academy is the United Kingdom's national academy for the humanities and the social sciences. It was established in 1902 and received its royal charter in the same year. It is now a fellowship of more than 1,000 leading scholars spanning all disciplines across the humanities and social sciences.
The facilities team at the BA recently ran a competitive tender for a full Hard FM contract at the premises and Artic were very happy to duly accept the award of contract. The service provision includes a regular weekly engineer attendance to oversee general aspects of asset and building maintenance supported by the Artic mobile engineering team to carry out all mechanical and electrical asset PPM's with our in-house engineers. In addition, we have taken on responsibility for several compliance maintenance asset groups where we have engaged specific subcontractor partners to provide service of a specialist skillset. Full 24/7 reactive cover is also included across all in scope assets.
The contract will be managed on a day-to-day basis by a dedicated Contract Management team tasked with guiding the service provision and establishing a close collaborative approach with the Academy's own general facilities team. This strong emphasis on collaboration with a constant and dedicated administration team resonated with the BA during the tender process. Artic was able to demonstrate this commitment through relevant case study references which illustrated excellent communications and supported our tender proposal.
Now that the contract has been smoothly and successfully mobilised, we look forward to providing our usual high quality service delivery for the full multi-year period of the contract and supporting this iconic building, once the former residence of Prime Minister William Gladstone, and conceived as a scenic backdrop to St James' Park.
Share This Story!
If you're looking to partner with Artic Building, then please complete the Working With Artic form here.
Do you have an upcoming project or tender? Then please complete the form below.