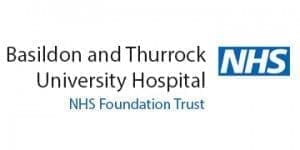 Artic was awarded the contract through a competitive tendering process. The addition of this client to our comprehensive NHS Portfolio, we believe, cements Artic's unique ability to deliver M&E services within controlled patient environments. We are very excited to working with the Basildon and Thurrock NHS Trust to undertake a variety of critical and non-critical maintenance plus reactive tasks.
Our contract covers there two hospitals Basildon University Hospital and Orsett Hospital.
The Hospitals are made up of individual buildings and acute/critical departments, all requiring their own specialist requirements, which our field team are accustomed to meeting and exceeding where possible.
We will be maintaining their: Air Conditioning and Refrigeration plant on site as well as any re-active/ emergency calls within the dedicated and strict Service Level Agreement time frames.
Our relationship with Basildon and Thurrock is new but we are confident we will provide them the very best services and technical support.
Share This Story!
If you're looking to partner with Artic Building, then please complete the Working With Artic form here.
Do you have an upcoming project or tender? Then please complete the form below.