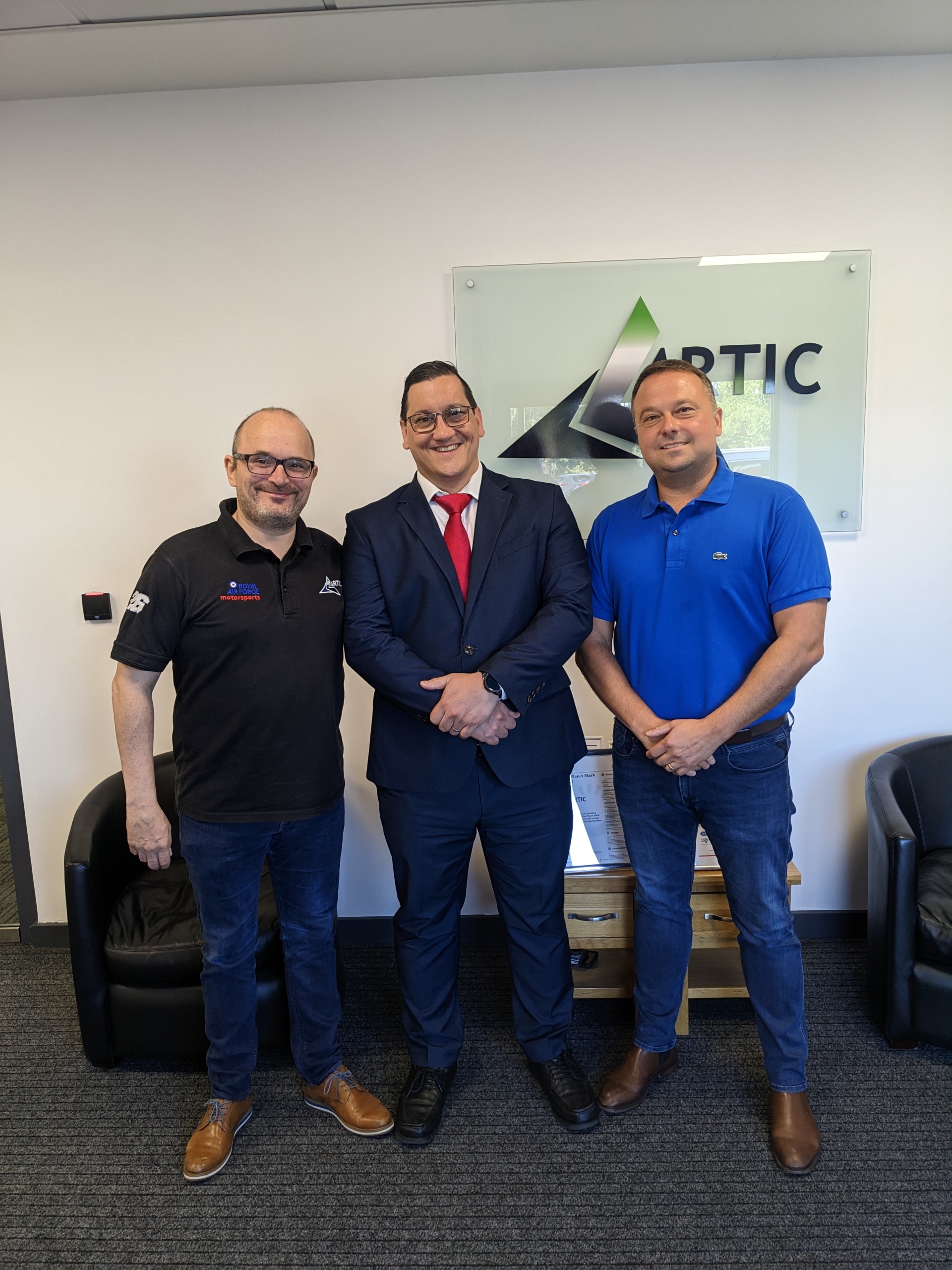 At Artic Building Services, our success is not only measured in the projects we complete but also in the dedicated individuals who drive our achievements. Today, we proudly shine a spotlight on Keith Hewitt, who marks an incredible decade of unwavering commitment to Artic. Join us as we delve into Keith's unique journey, filled with mentorship, challenges, growth, and a deep sense of community.
Keith's Journey:
A Unique Beginning
My arrival at Artic Building Services wasn't your typical job application. It wasn't just about securing a role; it was about seizing an opportunity and perfect timing. I had the privilege of working alongside many of the talented individuals Artic had gathered over the past ten years. This unique connection drew me in.
Mentorship and Transformation
When my engineering mentor, Keith Askey, set out on an international career, it left a significant gap. Fortunately, Vince Mayne, Artic's Director of Service and a long-time family friend, stepped in. Vince's mentorship brought a fresh perspective and a wealth of expertise, and I found myself on a new learning curve.
Seizing the Opportunity
In June 2013, the stars aligned perfectly. An opportunity emerged that I simply couldn't resist. A position at Artic to manage the King's College London contract had opened up. It marked a turning point in my career, a chance to transition from my existing role to something entirely different.
Challenges and Support
Stepping into a contract primarily focused on FGAS and Combustion wasn't without its challenges, especially since these areas weren't my strong suit. However, with Artic's unwavering support and Vince Mayne's guidance, the journey became less daunting.
Managing Complexity
Managing a contract spanning 55 buildings across three distinct campuses, each with its unique set of challenges, was no small feat. The shift from manual paperwork to digital systems not only signified our commitment to innovation but also made our lives easier.
Transformation Through Collaboration
Our collaboration with King's College London underwent significant transformation over the years. The "Fit for King's" cultural change program brought our teams closer together, fostering a genuine sense of community and shared values. This partnership extended beyond the professional realm, making us feel like a part of the King's family.
Commitment Amidst Crisis
Even during the COVID-19 pandemic, our commitment to King's remained unshaken. We embraced a digital lifestyle early on, allowing us to maintain "business as usual" seamlessly. Our meetings became more than just work discussions; they became a platform for checking in on each other during these trying times.
A Focus on Sustainability
Post-pandemic, energy efficiency took centre stage, driven by Julie Allen's unwavering dedication to sustainability. We're now at the forefront, championing various technology systems and working diligently toward ISO50001 certification, aligning ourselves with King's vision for a sustainable future.
A Decade of Growth
The consistent drive to improve, coupled with the unwavering support of my colleagues, has made the past ten years truly incredible. At Artic, we believe in providing education and opportunities to help individuals reach their full potential. Many team members, including Tommy Hawley, Connor McNaboe, and Dan Anderson, have made remarkable progress during my time here.
Community and Friendship
The friendships I've formed during this journey, both at King's College London and Artic, are genuinely humbling. As I look ahead, I'm eager to embrace the challenges and rewards the next ten years will undoubtedly bring.
Share This Story!
If you're looking to partner with Artic Building, then please complete the Working With Artic form here.
Do you have an upcoming project or tender? Then please complete the form below.