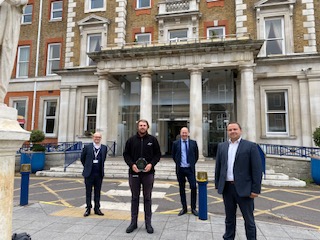 We would like to extend our congratulations to Tommy Hawley in his promotion to Site Manager at one of our leading London hospital clients.
Tommy started at Artic as an Apprentice 10 years ago and has worked extremely hard to get to this position today, we couldn't be prouder. Well done Tommy and very well deserved!
We wish you the best in your new role.