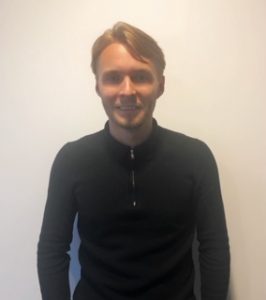 Artic are pleased to announce that Reiss Hills has recently been Promoted to Junior Business Development Manager within the BD department as part of his development. Reiss has been an integral part of Artic from his initial apprenticeship with the company, to his progression to Sales Engineer for Business Development.
Over the last 12 months in BD, Reiss has shown a real aptitude for Business Development. As an Artic engineer he is fully au fait from both a business and engineering perspective of what is required to deliver our contracts. He has also been an integral part in the expansion of many of our existing contracts. From a career point of view, Reiss is himself, a sales tool for our up and coming apprentices and our new clients to show the enhanced levels Artic devote to our staff. Artic invest heavily in our staff training and development an Reiss' development to date shows what can be achieved.
Reiss clearly has Artic blood in his veins and we are sure he will continue to flourish in Business Development. Well done Reiss.