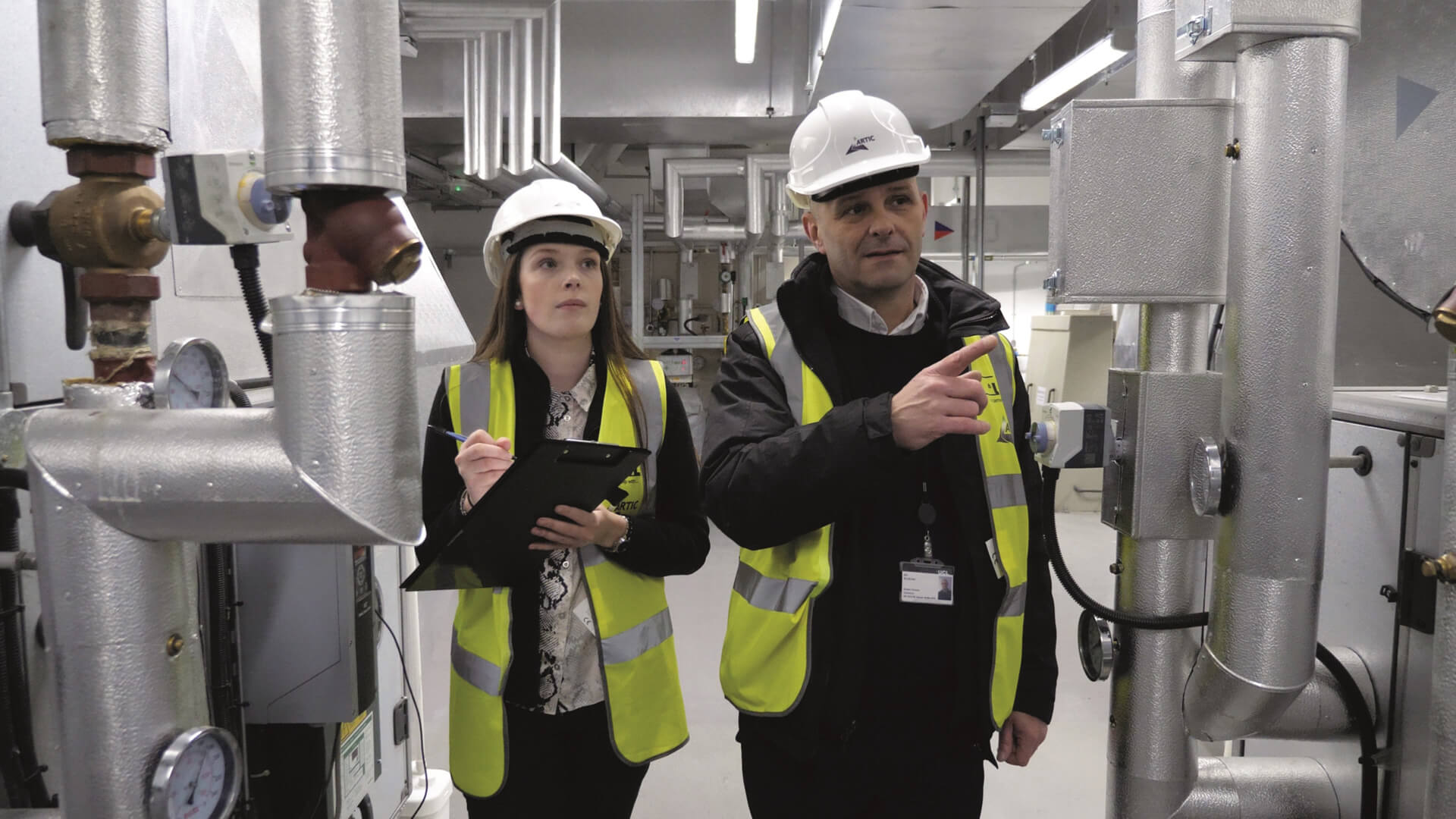 Commercial buildings have quickly moved into shutdown mode after the Government issued the instruction to stay at home last week, to support the prevention of the spread of Covid-19. With the majority of London's offices now closed or with minimum operation and employees working from home, what implications does this have on the building?
Owners, landlords and tenants will still need to maintain their buildings for Health and Safety purposes, including critical systems being monitored, security, and keeping up with statutory compliance.
Key Elements include:
Keeping water systems safe and healthy (in line with L8 rules for legionella control)
Fire protection systems, both active and passive
Handling of refrigerant gases safely
Electrical and gas service safety checks
Ventilation hygiene
Security systems
Lifts
Mothballing and reactivation
Buildings in London are already maintained in line with the industry standard SFG20. These are continually being updated to reflect on the changing regulatory requirements. In normal circumstances, planned preventative maintenance is implemented, scheduled months in advance, which in turn keeps buildings safe and complaint. However, through this time of uncertainty organisations have an option to 'mothball' their building or reduce their maintenance regime to a lower level.
SFG20 have a sister standard, SFG30 which has been updated and relaunched as SFG30 'Mothballing and Reactivation'
If a building, or a system within a building is not required for the immediate future, full or partial isolations are possible where SFG30 can be applied.
SFG30 MOTHBALLING & REACTIVATION MAINTENANCE TASKS
Considerations could include but are not limited to: –
If shut down is for a significant period, you will need to notify your insurance company. They will want fire alarms and sprinklers maintained especially if the building is left empty for periods of time.
For buildings that are still occupied with skeleton workforce, emergency lighting, fire alarms, generators and all aspects of life safety must continue to be maintained as normal. If emergency generators are still being relied upon to provide power in an emergency, they will need to be tested.
Fire suppression systems still need to be checked if they are being left active whilst the building is shut down. Contact your local fire brigade to discuss assets such as hydrants and other firefighting facilities. They will have individual allowances and expectations.
For occupied buildings, lift maintenance needs to continue, however if it can be shown that lift journeys are reduced you may be able to reduce this. Where lifts are still operating 'as normal', they will require thorough maintenance to be carried out as normal. If there is more than one lift in a building, consider removing one or more from operation. This will need to keep in line with building risk and fire strategies.
Heating systems could potentially be turned on to 'winter mode', not necessarily drained down.
Please see our water treatment guidance for advice on all water systems including HWS and CWS, Cold Water Storage Tanks, Water Heaters, Cooling Towers, Water Softener, and Closed systems.
Keeping to SFG30 standards, Artic follow a step-by-step process for maintaining critical services during this low occupancy period. By following this step by step guide we can ensure your site will be ready for a smooth and swift recovery when business returns to normal.
The key consideration when applying a revised maintained strategy is the cost. You need to weigh up the cost of ongoing reduced maintenance vs cost of mothballing and reactivation of assets and services, this will be determined by how long the building is out of action for.
If you require any guidance or services from Artic during this period, please get in touch with one of the team. We want to keep you compliant and risk free and are here to support throughout this crucial period.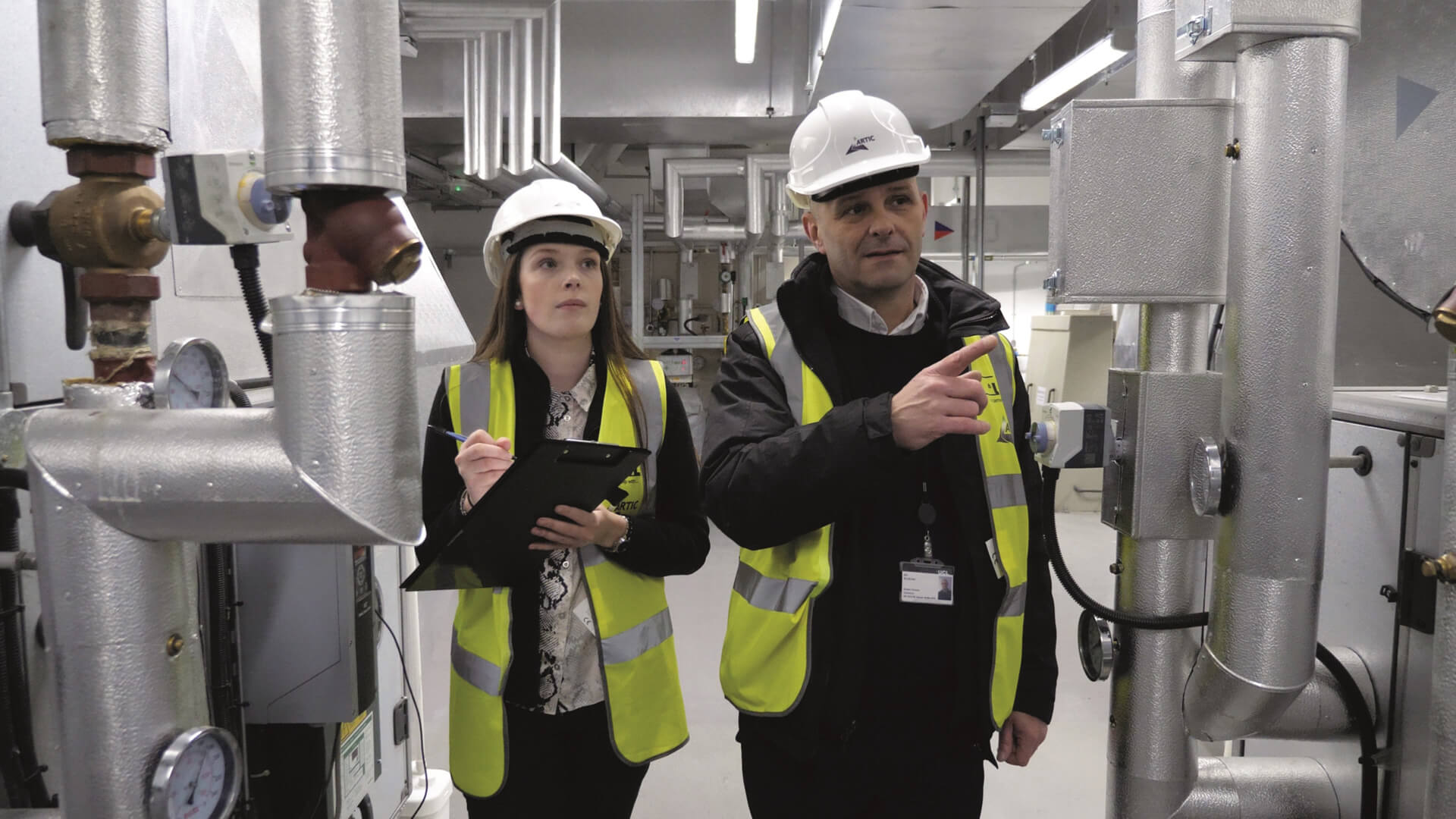 If you're looking to partner with Artic Building, then please complete the Working With Artic form here.
Do you have an upcoming project or tender? Then please complete the form below.