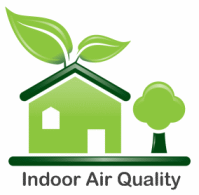 The global pandemic has changed everyone's perception of the workplace and illuminated the importance of good air quality in buildings such as offices and hospitals. Concerns around indoor air quality (IAQ) will continue in the post-Covid world as people remain acutely aware of the risk of infection. Consequentially, the number of people working from home will remain higher than pre-pandemic levels and IAQ will be scrutinised. This article explores how building managers and occupants can improve IAQ in commercial settings.
Indoor Air Quality Regulations
According to a government report, poor indoor air quality can cause airborne respiratory infections and aggravate asthma and allergic symptoms, meaning IAQ will remain a concern post-pandemic. Currently, in the UK, there are no regulations for IAQ in commercial buildings, but there are specific IAQ regulations for hospitals. In lieu of regulations, building managers must evaluate the advice available and spearhead improvements in IAQ. However, guidance for commercial buildings is broad and unclear, and support from building occupants is needed to achieve the best IAQ.
Government Advice
As workplaces gradually return to normal occupancy, air quality is a hot topic among employers who have a duty of care to provide a safe and healthy environment. The UK government advises that CO2 monitors should be used in workplaces to help control air quality. If there's a high volume of CO2 in an indoor area, signals can be sent to building occupants to warn them that ventilation is not adequate. Opening air vents and cleaning air ducts will help to improve IAQ by diluting air pollutants and flushing out contaminants lingering in the air. To improve IAQ, the government also advises that HVAC systems must be set to maximise fresh air and minimise air recirculation.
Clean Office, Clean Air
Keeping your building clean is another way to improve air quality and reduce the risk of infection at the same time. Implementing a strict cleaning regime will reduce levels of dust, allergens, mould and contaminants that spread through the air. Cleaning your office will minimise airborne transmission and prevent contaminants from circulating your office, which will reduce the impact of allergies and respiratory issues. Keeping touchpoints clean will also reduce the risk of contamination within your workplace and reduce the risk of occupants contracting illnesses.
Clean Workspaces
To create the safest indoor environment, occupants must keep their own workspaces clean. Desks should be cleared of any clutter which may attract dust and food waste should be disposed of to prevent mould from growing. Any spilt fluids should be cleaned quickly because residual moisture can trigger the growth of mould and mildew which are linked with many health risks. Any cleaning routines that were introduced to combat the spread of Covid-19 should be continued post-pandemic to help improve IAQ and reassure occupants that the workplace is safe.
Control The Humidity
Ensuring that your building's humidity is kept between 30% and 50% will help to prevent the accumulation of dust mites, mould and other allergens that like moisture. A dehumidifier can help to remove moisture from the air and fight these allergens.
Introduce Office Plants
Since we breathe in over 10,000 litres of air each day, any actions to improve IAQ should be taken. One way to create an aesthetically pleasing working environment and tackle IAQ at the same time is to introduce office plants. Plants purify indoor air by producing oxygen and absorbing toxins and carbon dioxide. Office plants will help to keep indoor air fresh and provide peace of mind to occupants who may feel insecure about being back in the office while Covid-19 is still a problem.
Summary
Overall, good IAQ is crucial to protecting occupants and should be reviewed in every commercial building. Although there are no legally binding regulations regarding IAQ in offices, the government has updated its advice in light of the pandemic. Building managers should carefully review this new guidance and ensure that measures are taken to improve IAQ and protect occupants. Monitoring IAQ, cleaning the office and introducing plants are all important steps to creating a safe working environment with good IAQ, but occupants must support these efforts.
If you'd like to speak to an expert about improving your site's IAQ, please contact us.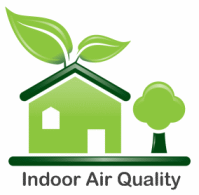 If you're looking to partner with Artic Building, then please complete the Working With Artic form here.
Do you have an upcoming project or tender? Then please complete the form below.