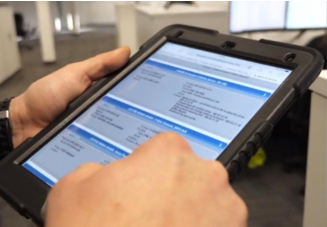 Serving as a vital mechanism within a Service and Maintenance division, the Contract Administration team are integral to supplying the very best quality of service, whilst ensuring the field engineering team have all the core tools to provide a seamless delivery on every single job they attend.
Artic Building Services Ltd, hard FM Service provider oversees administrational duties from both their Head Office at Dartford and within administration hubs across London and the Home Counties. Their expert team also supports their Contract Managers, assisting them to focus on their core client and technical duties.
Each of Artic's clients has a dedicated Contract Management team, and within this team a Contract Administrator is responsible for the communication conduit between field, Contract Manager and Client. Technology is a fundamental element of the role and the team depend on Tesseract, their intuitive and scalable CAFM system to aid them in the major activities. This could be anything from contract set up and asset import, to scheduling maintenance tasks, assigning reactive callouts to engineers and invoicing. Specialising in M&E maintenance and adhering to SFG20 standards or specific client lead conditions, their team of mobile and site-based engineers conduct PPM and reactive maintenance tasks of all sizes.
How A CAFM System Helps An Admin Team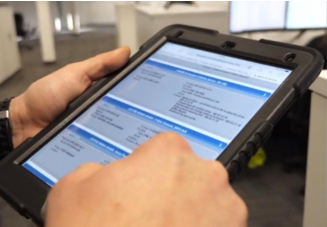 Tesseract CAFM system is a multifunctional platform that offers cradle to grave handling and full accountability, allowing full transparency with detailed performance audits. The system helps the Contract Administrators to oversee every step of a process, from job inception to final invoice, crystallising the service. The system also supports engineers by providing them with a Remote Engineer Access (REA) tool, which has numerous functionalities to help them on-site. Tesseract's REA allows the engineers to easily conduct risk assessments, adhere to compliance issues, provide real time asset or site data and ensures required parts and tools can be sourced either from stock or from a support network of industry suppliers. The software simplifies many day-to-day tasks and helps the engineers solve callouts on the first visit to a clients' site, if at all possible, keeping costs down.
During evenings and weekends, Artic operate a genuine out-of-hours helpdesk service to ensure clients receive an Artic dedicated service 24/7, again, with the CAFM system at the centre of such operations. Any incoming calls can be redirected to a call centre, which notifies an on call out-of-hours engineer about the issue and ensures that it is dealt with.
Over the last 12 months Artic's engineering team achieved a Dept success rate of approx. 94.2% on all PPM tasks completed on time across the business, supported by the CAFM system.  With a shared goal, their unwavering ethos to provide the best service was crucial to the delivery of this excellent standard throughout the challenging times last year.
Remote Client Access
A CAFM system can easily be configured to offer a Remote Client Access (RCA) web browser tool on request, resulting in clients receiving live updates on maintenance and reactive jobs. Providing real-time visibility of job progress, these updates include asset details, input meter readings, and breakdowns with engineer service reports including immediate access to all compliance certification documentation. The RCA also allows a client to:
Log and monitor service calls.
Assign tasks to Artic with SLA's.
Access quotations..
Run tailored reports against core contract SLA's
The Contract ADMIN Team – Artic's Unsung Heroes
The Contract Administrators are the unsung heroes at Artic, constantly juggling tasks to ensure all PPM jobs are booked in and all callouts are resolved as quickly as possible. It is a demanding, dynamic client facing role that requires a unique level of versatility. The structure of their team and the technology used to connect them with the engineers is key to the team's success and help them to consistently provide an exceptional service to their clients.
For more information about the services Artic offer, please Contact them directly or email contactus@articbuildingservices.com .
If you're looking to partner with Artic Building, then please complete the Working With Artic form here.
Do you have an upcoming project or tender? Then please complete the form below.