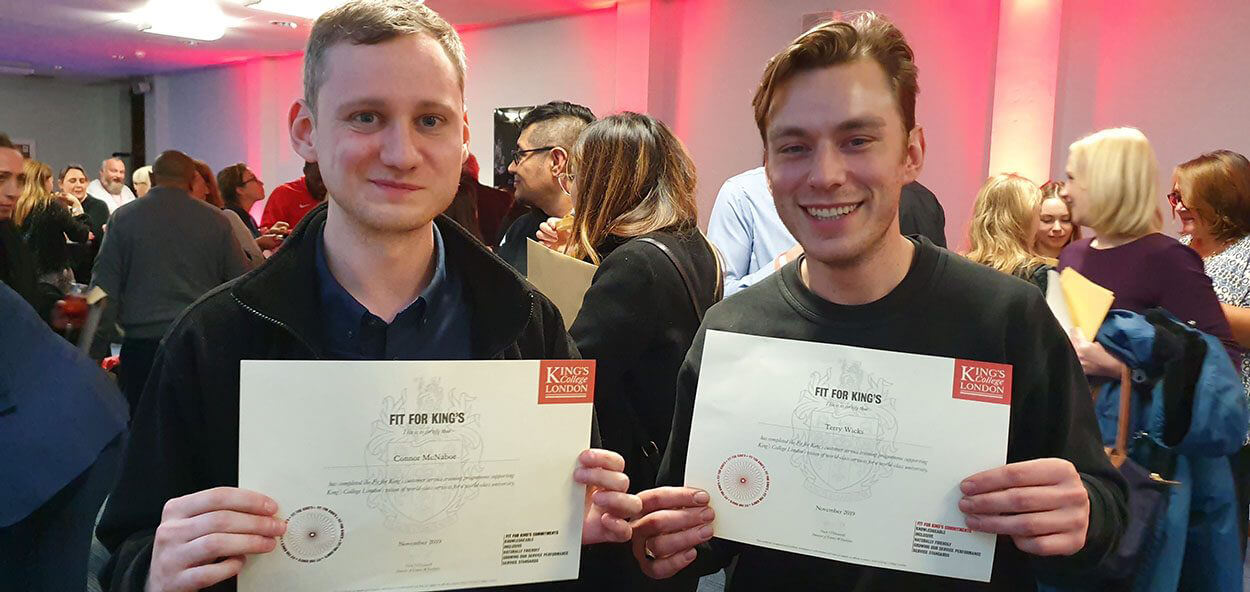 Congratulation to Connor and Terry, two of our Kings College London team working onsite that have completed their 'Fit for Kings' training and graduated alongside some of the staff from KCL.
It's great to see the Artic dedicated team participating in KCL specific training to enhance their working ability with this client. The fit for Kings scheme is not mandatory to contractors, and most of the Artic Personnel have undertaken this training voluntarily.
Well done Connor and Terry.