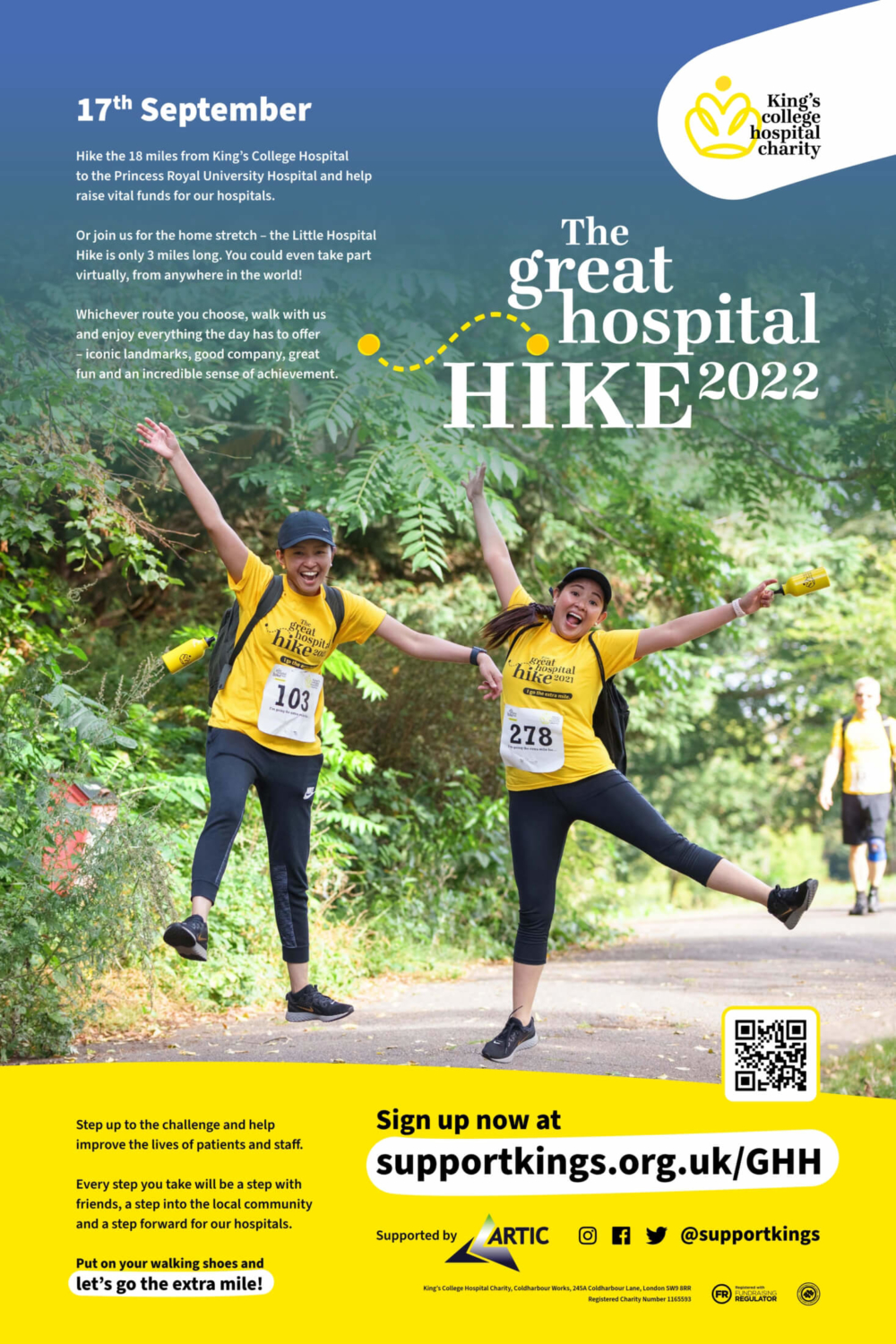 Artic is pleased to support King's College Hospital Charity by sponsoring the 2022 Great Hospital Hike. Over 400 walkers went the extra mile at the 2021 Great Hospital Hike last year, raising more than £150,000 for King's College Hospital Charity.
This year's event will take place on Saturday, September 17th, and will draw 500 participants. The 18-mile circuit is open to all ages and takes walkers through some of southeast London's most beautiful parks and wild woodlands. Alternatively, hikers can join us for the home stretch – the fun-filled Little Hospital Hike is only 3 miles long and great for youngsters and four-legged friends.
The Great Hospital Hike is more than just a fun sponsored walk; it's also a rewarding way for people to get together to raise money for hospitals.
Artic has been working with Kings College Hospital for many years and is always looking for ways to give back and support the Trust. The King's College Hospital Charity strives to improve the lives of patients and their families at the hospitals by funding projects that go above and beyond what the NHS delivers.
Will you join Artic and Team Kings on 17 September 2022 and go the extra mile? https://supportkings.org.uk/ghh
Share This Story!
If you're looking to partner with Artic Building, then please complete the Working With Artic form here.
Do you have an upcoming project or tender? Then please complete the form below.