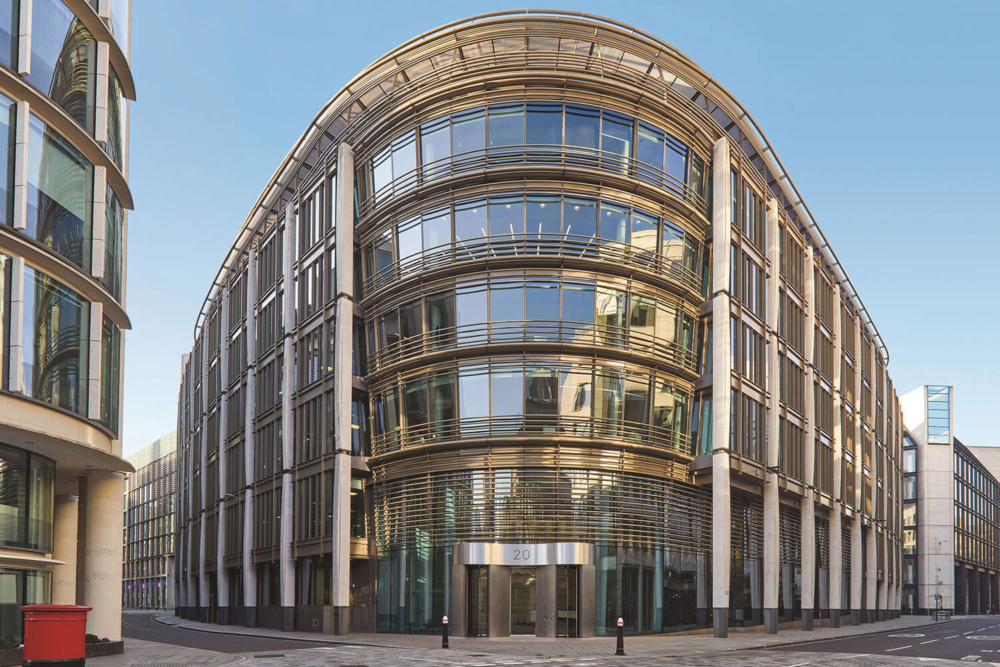 Mechanical & Electrical Engineering Services Contract – ICBC Standard Bank
Contract Start Date: 2009
Contract Completed: Ongoing
Contract Value: £700,000
ICBC Standard Bank currently occupies 20 Gresham Street which is home to around 1,200 staff members with up to 43 meeting rooms. In addition, the bank has several business-critical
Data Centres. We were awarded the original M&E maintenance contract back in 2009 to maintain the services installed within Cannon Bridge House. Over the years the contract has been put to market regularly and each time we have won – testament to the value offered and quality of services provided.
The Services
We support the site through a resident site team on shift providing cover 24 hours a day, 7 days a week to ensure an immediate reactive response. It's imperative to the smooth running of ICBC Standard Bank's operations that service levels are maintained to a very high standard.
Our responsibilities include maintenance of all the HVAC services including BMS & Controls, CRAC, Fire Detection & Suppression, Vesda, Water Leak Detection, Fire and Voice Alarm, UPS, Sprinkler  System, Dry Riser, Water Treatment  and Catering Equipment.
In addition to operations at the Head Office, we provide acute maintenance operations at two secure data centres. Dedicated Specialist engineers supported by an M&E engineer ensure the security to their business-critical operations.
The structure  of our shift pattern ensures  that a multi-skilled engineer is available 24 hours a day with the capability of handling any failure with an immediate technical response.
We have an honest, open book policy as the only method of delivery for our service and maintenance offering to ICBC Standard Bank as it does with each and every customer.
At Artic, we specialise in providing professional facilities management solutions to commercial offices. Our goal is to enhance productivity and improve employee satisfaction through a range of services that are tailored to meet the unique needs of each business. Our services include maintenance, energy management, compliance and more. Discover how we can help improve your office facilities by contacting us today.
If you're looking to partner with Artic Building, then please complete the Working With Artic form here.
Do you have an upcoming project or tender? Then please complete the form below.