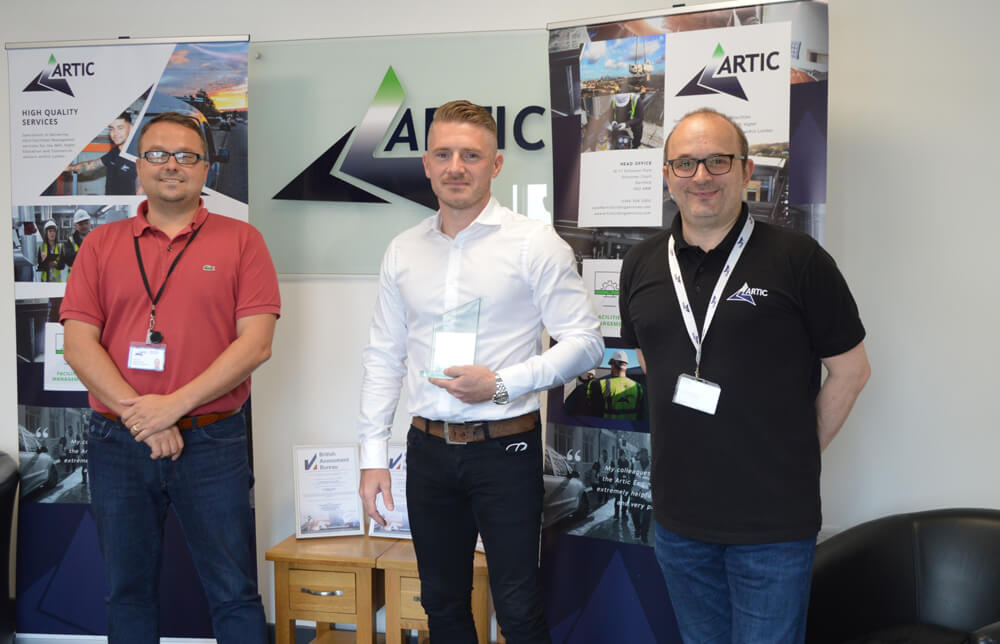 After careful review of our sub contractor's work and H&S performance, we are pleased to announce that Cool Dynamics have won the Health & Safety subcontractor of the year award 2020.
This scheme was announced last year when we carried out a specific toolbox talk with our close subcontractor partners. The criteria for the award revolved around the quality of RAMS submitted, Artic H&S audit findings on site, near miss reporting, general Health & Safety awareness and development within the firm and lastly timely submission of all yearly subcontractor evaluation document.
We would like to thank Chris and the team at Cool Dynamics for all the work they carry out for us.