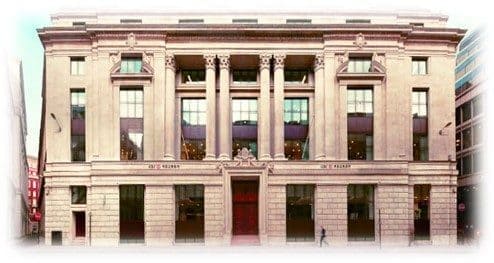 Outline
Artic have been awarded a three-year contract with ICBC (London), delivering full Integrated Facilities Management Solutions for King William Street, in London. Artic have provided a full-time multi skilled supervisor at the ICBC(London) plc site who will attend to all aspects of the building and oversee the delivery of our dedicated service providers. This supervisor will be supported by dedicated on site administration and Artic's facilities team at our Dartford Head Office to provide a 24/7 around the clock, first class service.
Artic Building Services won this tender from our reputation for delivering a high-quality service to all our clients, in particular our existing contract within the ICBC Group having been contracted with them since 2009.
Outcomes
ICBC (London) were looking for a service to ensure the luxurious building is maintained, drive quality standards, while improving efficiency and cutting costs.  Artic have highly trained customer focussed innovative staff proficient at delivering these services.
This is another example of Artic's capability across a wide range of sectors and industries in both the public and private sector.