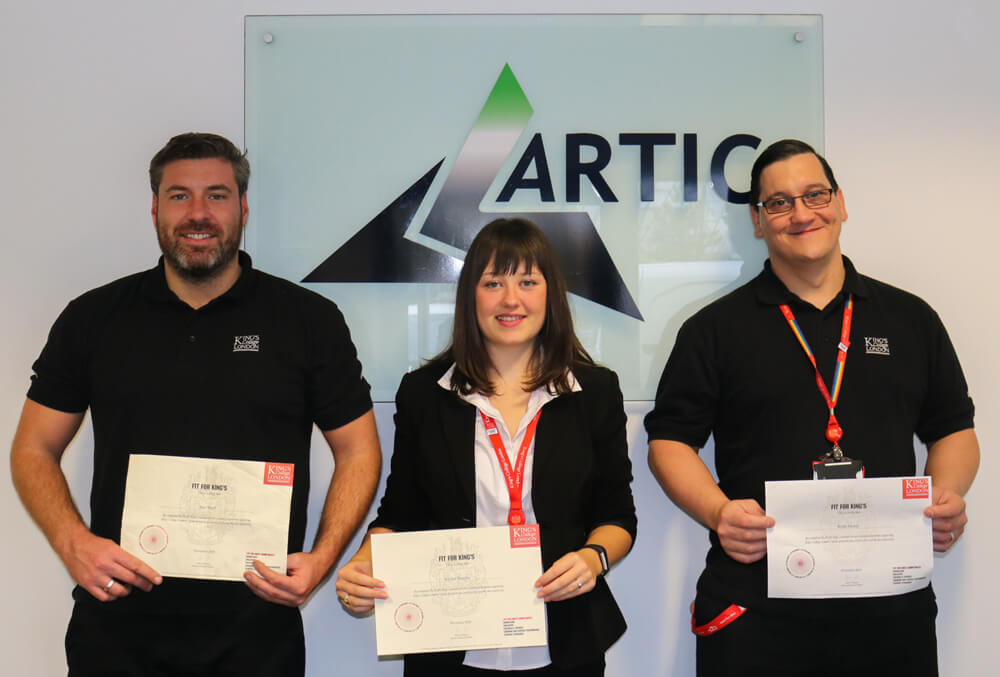 King's has an amazing history, and some amazing buildings too.
But being spread across different parts of historic London: from the Strand to Waterloo, to London Bridge to St Thomas' and Denmark Hill; there's a lot to master when it comes to getting about.
Luckily, one thing you can generally count on is help, if you ask for it. This may be to do with King's super programme called "Fit for King's".
"Fit for Kings" is a customer service cultural change programme, which includes training sessions based around the Fit For King's commitments that all KCL Estates staff take over their first year at King's.

The commitments are: Knowledgeable, Inclusive. Naturally friendly, Growth and Service Standards.
As a company, we discussed with the programmes' managers and decided it would be useful for Artic to get involved as we are responsible for providing important user services every day.
We were among the first non-residential Tier 1 contractors to actively become involved and accept this challenge, in order to work more closely with Estates and provide better synergy.
We have been praised for our commitment by KCL Management.
If you're looking to partner with Artic Building, then please complete the Working With Artic form here.
Do you have an upcoming project or tender? Then please complete the form below.