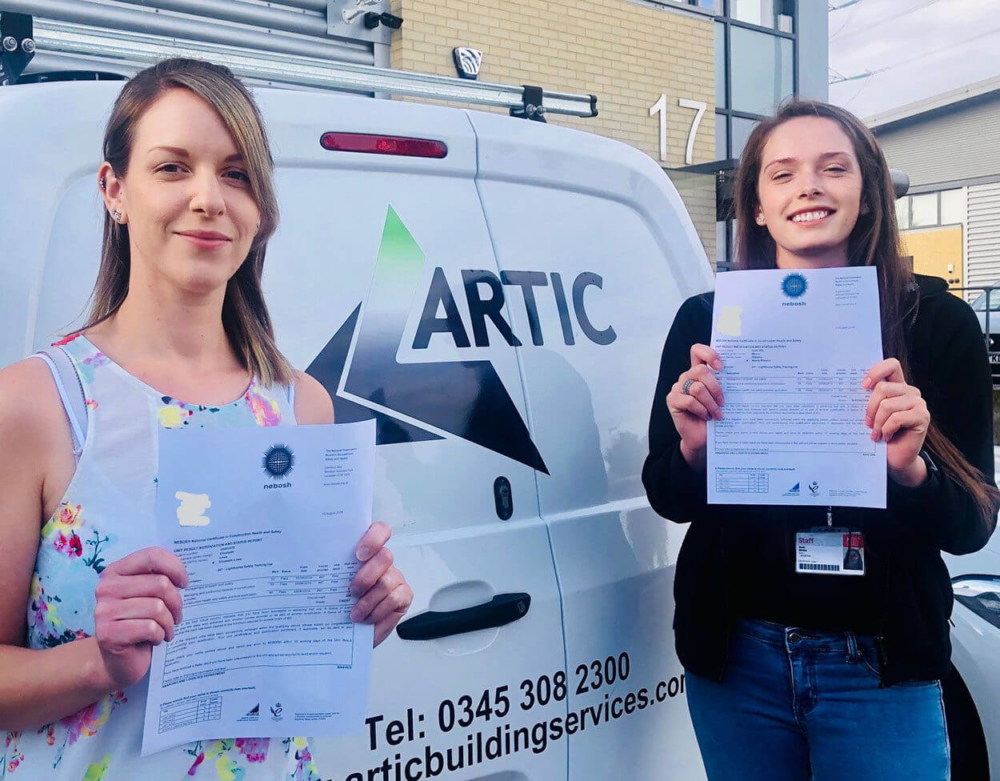 Congratulations to Lizzie Lowe and Nicola Bilewicz for passing their recent NEBOSH, National Certificate in Construction Health and Safety qualification. NEBOSH is a leading global organisation which provides health, safety and environmental qualifications.
As holders of this accredited qualification, Lizzie and Nicola are able to identify, evaluate and control a wide range of construction workplace hazards. The qualification encourages a pragmatic approach to managing risk and covers the main legal requirements for health and safety in the UK, including an understanding of the Construction (Design and Management) Regulations 2015.
A very well done to you both.
Share This Story!
If you're looking to partner with Artic Building, then please complete the Working With Artic form here.
Do you have an upcoming project or tender? Then please complete the form below.