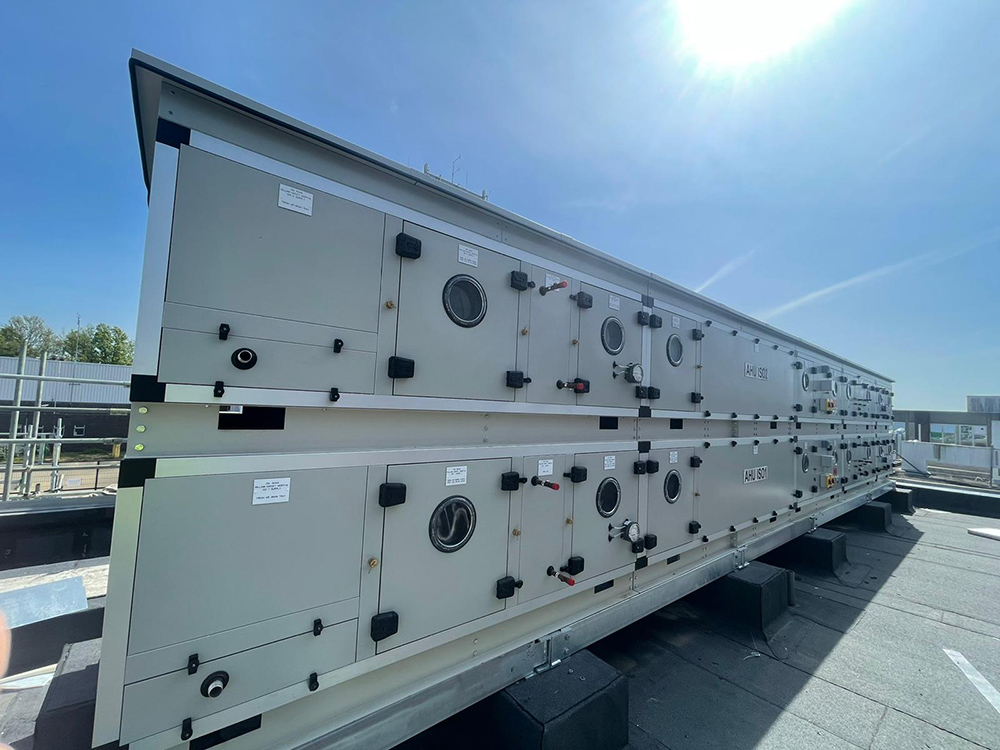 Bauvill, William Harvey Hospital, Emergency Extension
Works are progressing well on a challenging project in partnership with Bauvill which provides the full suite of mechanical services to the newly fabricated Emergency Department at William Harvey Hospital in Ashford.
This project comprises of new AHU's, steam pipework, heat exchangers, hot and cold water supplies and air conditioning along with modifications to the existing services.  Our programme has been split into 3 phases, in which we are currently working on phase 1.  This phase includes fabrication and installation of the new plantroom on the roof consisting of a 5 metre long BMS panel 3 steam plate heat exchanger units, numerous pumps and a custom made cold water tank and booster set. We are also designing and installing the new 3" mains steam supply which taps into the existing services and runs over 150m into the new plant room.
Share This Story!
If you're looking to partner with Artic Building, then please complete the Working With Artic form here.
Do you have an upcoming project or tender? Then please complete the form below.