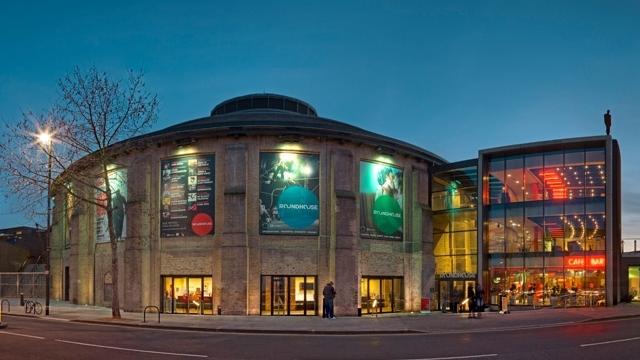 Artic's Awarded Hard FM Contract with the Roundhouse Theatre
Exciting news! Artic is proud to have recently been awarded a Hard FM contract with the renowned Roundhouse Theatre in the heart of London's vibrant Camden Town. Our team of highly skilled engineers, innovative equipment, and collaborative approach ensure that we can meet all of Roundhouse Theatre's maintenance needs with the utmost effectiveness and efficiency. Artic has been successful in all three categories of the tender covering Building Services, mechanical, electrical & water hygiene.
About the Roundhouse Theatre
The Roundhouse is a transformative hub of creativity where artists and emerging talents create extraordinary work, and young people grow creatively. Through music, media, and performance projects, they inspire thousands of 11-25-year-olds to dream bigger and achieve more. Roundhouse believe in the power of creativity to change lives, nurturing sparks into flames of potential. As one of the world's most incredible live performance spaces, housed in a historic Grade II* listed former railway engine repair shed, the Roundhouse has welcomed legendary artists from around the world for 50 years.
Artic's Strategy
As part of our commitment to providing exceptional facilities management services, we're assigning dedicated engineers to visit the site weekly. These multi skilled engineers will provide support across all aspects of the contract, ensuring they have a deeper understanding of the complex requirements of the site. This approach also ensures continuity and a reliable service, as our engineers become fully acquainted with the estate.
To meet the contract's requirements efficiently, Artic has appointed a dedicated Contract Manager and Contract Administrator team to oversee the Roundhouse. They will leverage our advanced CAFM platform to offer quick and seamless job allocations, worksheets, and reports. Our platform also provides extensive data export capabilities, which report contract performance against a mutually agreed Key Performance Indicator Framework.
We know that breakdowns can happen at any time, which is why Roundhouse Theatre's facilities team will have access to Artic's 24/7/365 Helpdesk service. We're committed to providing prompt responses to any callouts to minimise any downtime.
Leigh Robinson on Artic's Partnership with the Roundhouse
Leigh Robinson, Artic's Contract Manager for the Roundhouse, "We are delighted to be working with such a prestigious venue and look forward to building a long-lasting partnership with the Roundhouse Theatre. Our experienced engineers understand the complex needs of the site and are fully equipped to provide exceptional support."
Artic's Commitment to High-Quality Facilities Management Services
With over 25 years of experience in the facilities management sector, Artic is committed to delivering high-quality services that meet the unique needs of each client. By leveraging innovative equipment and a collaborative approach, Artic ensures that it can meet all of the Roundhouse Theatre's maintenance needs with utmost efficiency and reliability.
Contact Artic for Facilities Management Services
If you're interested in learning more about Artic's facilities management services, please contact us today. We look forward to working with you!
Share This Story!
If you're looking to partner with Artic Building, then please complete the Working With Artic form here.
Do you have an upcoming project or tender? Then please complete the form below.