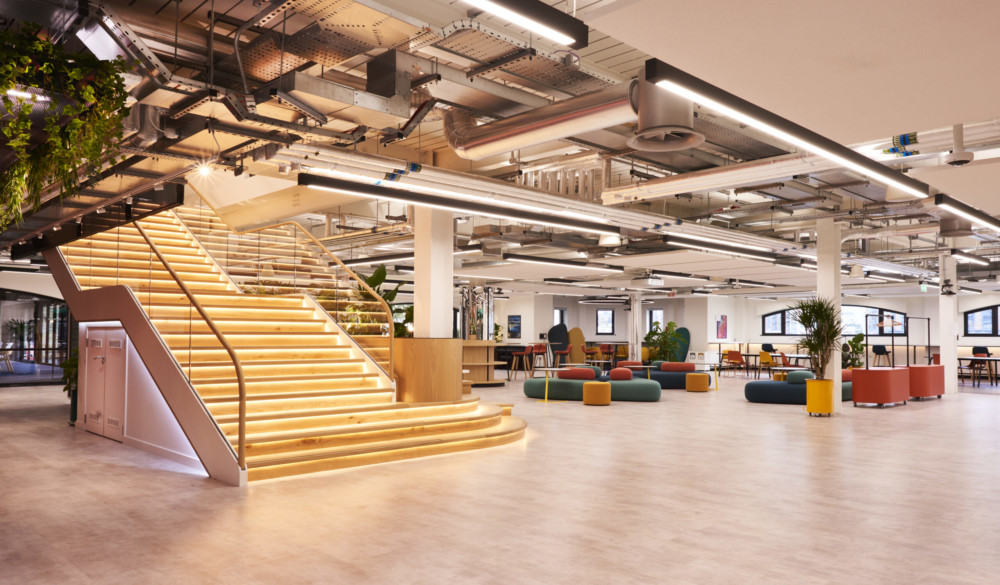 Introduction:
Artic Building Services is thrilled to announce our latest contract win with Northeastern University London. As a leading provider of building services, we were invited to provide a maintenance proposal to Northeastern University London at Devon House. We drew on our extensive experience in delivering similar services to clients in London's Higher Education sector and our sustainable initiatives to create a comprehensive plan.
Scope of Contract:
Under this contract, a dedicated Artic Engineer will provide maintenance cover to the M&E and building services included within the scope of the contract. This includes the maintenance and upkeep of various systems and equipment such as air conditioning, heating, plumbing, electrical, fire safety, acoustic and ventilation systems.
Planned Preventative Maintenance:
Artic will provide Northeastern University London with a bespoke annual PPM planner around the academic calendar that will outline all planned preventative maintenance tasks. This proactive approach ensures that maintenance is carried out on time with minimal disruption to teaching and University operations and precisely, thus ensuring less downtime, reactive issues and extending the lifecycle of the assets concerned.
Compliance with Relevant National Legislation:
To ensure the safe and efficient operation of M&E within Northeastern University London, all regulation and legislative compliance areas will be delivered and managed by Artic, including all specialist items of plant on the site asset list which will be serviced by Artic's appointed specialist subcontractor partner companies, who will ensure industry compliance with all relevant national legislation. This includes adherence to regulations and guidelines such as Health and Safety, Building and Fire Regulations, and Environmental Standards.
About Northeastern University London:
Based in the heart of London, Northeastern University London (Northeastern University London) has developed a reputation for delivering an excellent university experience and has exceeded all Russell Group universities for overall student satisfaction in the UK's National Student Survey for four consecutive years (NSS 2019, 2020, 2021 and 2022).
Small by design, Northeastern University London offers a vibrant, collegiate community delivering interdisciplinary and academically rigorous degree programmes, designed to equip graduates with the combination of skills and knowledge that are increasingly desired by organisations, employers and society. Many of the university's undergraduate and masters degrees combine its emphasis on the humanities with the exploration of disciplines in contemporary technology.
Northeastern University London is part of Northeastern University's Global Campus Network. Ranked #44 in the USA, Northeastern has campuses in Arlington, Boston, Charlotte, Miami, Oakland, Silicon Valley, and Seattle in the USA, and Toronto and Vancouver in Canada.
Partnership with Northeastern University:
We are excited to partner with Northeastern University and look forward to working together to ensure safe and efficient operation of their demise within Devon House. Our experienced team and state-of-the-art CAFM system will ensure that Northeastern University receives the highest standard of service whilst working around Northeastern University London's teaching needs and students
Commitment to High-Quality Service:
At Artic, we take pride in delivering custom solutions that meet our clients' unique needs and exceed their expectations. We are committed to providing exceptional levels to all of our clients, and this partnership with Northeastern University London is no exception.
Share This Story!
If you're looking to partner with Artic Building, then please complete the Working With Artic form here.
Do you have an upcoming project or tender? Then please complete the form below.