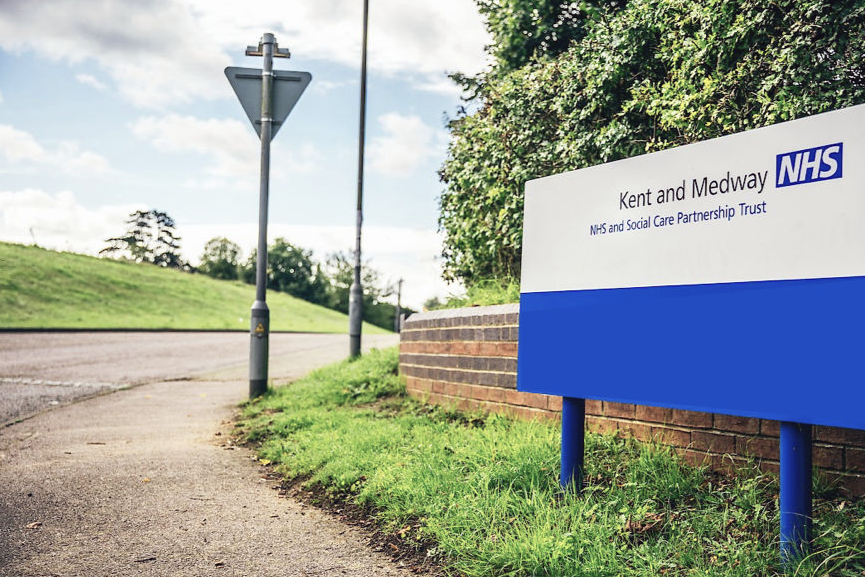 Kent and Medway NHS and Social Care Partnership Trust – Replacement Fire Alarm System.
Contract Start Date: February 2023
Contract Completed: March 2023
Contract Value: £218,000
Introduction:
Artic Building Services proudly celebrates its achievement as the contracted installer for the replacement fire alarm system at the KAMPT Farm Villa facility in Maidstone. This case study highlights Artic's successful implementation of a new fire alarm system in accordance with British standards, ensuring the safety and compliance of the healthcare facility. The project involved the installation of open protocol systems, networking of panels, provision of interfaces, and adherence to regulations for the protection of vulnerable occupants.
Client Specification:
KAMPT entrusted Artic Building Services with the task of supplying, installing, and commissioning a new fire alarm system at Farm Villa, adhering to British standards. The system was designed to meet the requirements of British Standard 5839: Part 1 2017: L1.
Description of Works:
Artic Building Services meticulously executed the fire alarm system replacement project at Farm Villa, implementing the following key aspects:
Open Protocol System:
Artic utilised Advance panels and Apollo detection as part of an open protocol system. Two panels, strategically placed in each of the two blocks, were networked together to provide comprehensive data coverage across the site. This approach facilitated effective monitoring and management of the fire alarm system.
Interfaces and Void Detection:
The project involved the installation of 19 interfaces to connect door hold-back units, shut-down mechanisms, and other essential equipment. Additionally, Artic provided void detection to cover roof void spaces wherever necessary, ensuring comprehensive fire detection capabilities throughout the facility.
Cable Installation and Containment:
To ensure a neat and secure installation, Artic ran cables within ceiling spaces, utilising existing containment wherever possible. In cases where required, new containment trays were installed. The installation followed the 18th Edition IEE wiring regulations (BS7671:2018+A2:2022), ensuring compliance with British Standards. Cables were concealed or neatly clipped and secured using manufacturer-approved cable clips.
Seamless System Integration:
To minimise disruption and maintain fire safety throughout the installation process, Artic carefully planned and executed the replacement while keeping the existing fire alarm system operational. Once the new system was fully operational, Artic safely removed and disposed of the old equipment, ensuring a smooth transition.
Compliance with Accessibility Requirements:
Artic Building Services considered the Equality Act 2010 and Disability Discrimination Act when designing the fire alarm system. Visual aids were proposed in areas with potential lone occupation, enhancing safety for individuals with impaired hearing. Artic also provided recommendations for additional visual alarm devices and suitable devices like vibrating alarms and portable alarm devices, as required by specific areas and regulations.
Audibility Considerations:
Artic took into account the building's structure and finish materials, along with predicted acoustic performance, when determining the location and quantity of alarm sounders/speakers. While ensuring compliance with BS5839 requirements, Artic acknowledged that final audibility levels may vary depending on the structure's characteristics. Upon commissioning, Artic assessed worst-case sound levels and proposed additional sounders, if necessary, to meet audibility standards.
Successful Completion:
Artic Building Services successfully completed the replacement fire alarm system project at Farm Villa, KAMPT. The new open protocol system, with Advance panels and Apollo detection, ensures enhanced fire detection capabilities and comprehensive monitoring across the site. The system's compliance with British standards and consideration of accessibility requirements contribute to the safety and well-being of staff and patients at Farm Villa.
Conclusion:
Artic Building Services delivered a successful replacement fire alarm system at KAMPT Farm Villa facility, demonstrating their expertise in executing complex installations with meticulous planning and adherence to regulations. By employing advanced technology, providing appropriate interfaces, and addressing accessibility requirements, Artic enhanced fire safety and compliance within the healthcare facility. The completion of this project marks another achievement for Artic in their commitment to delivering high-quality solutions for clients in the healthcare sector.
Share This Story!
If you're looking to partner with Artic Building, then please complete the Working With Artic form here.
Do you have an upcoming project or tender? Then please complete the form below.