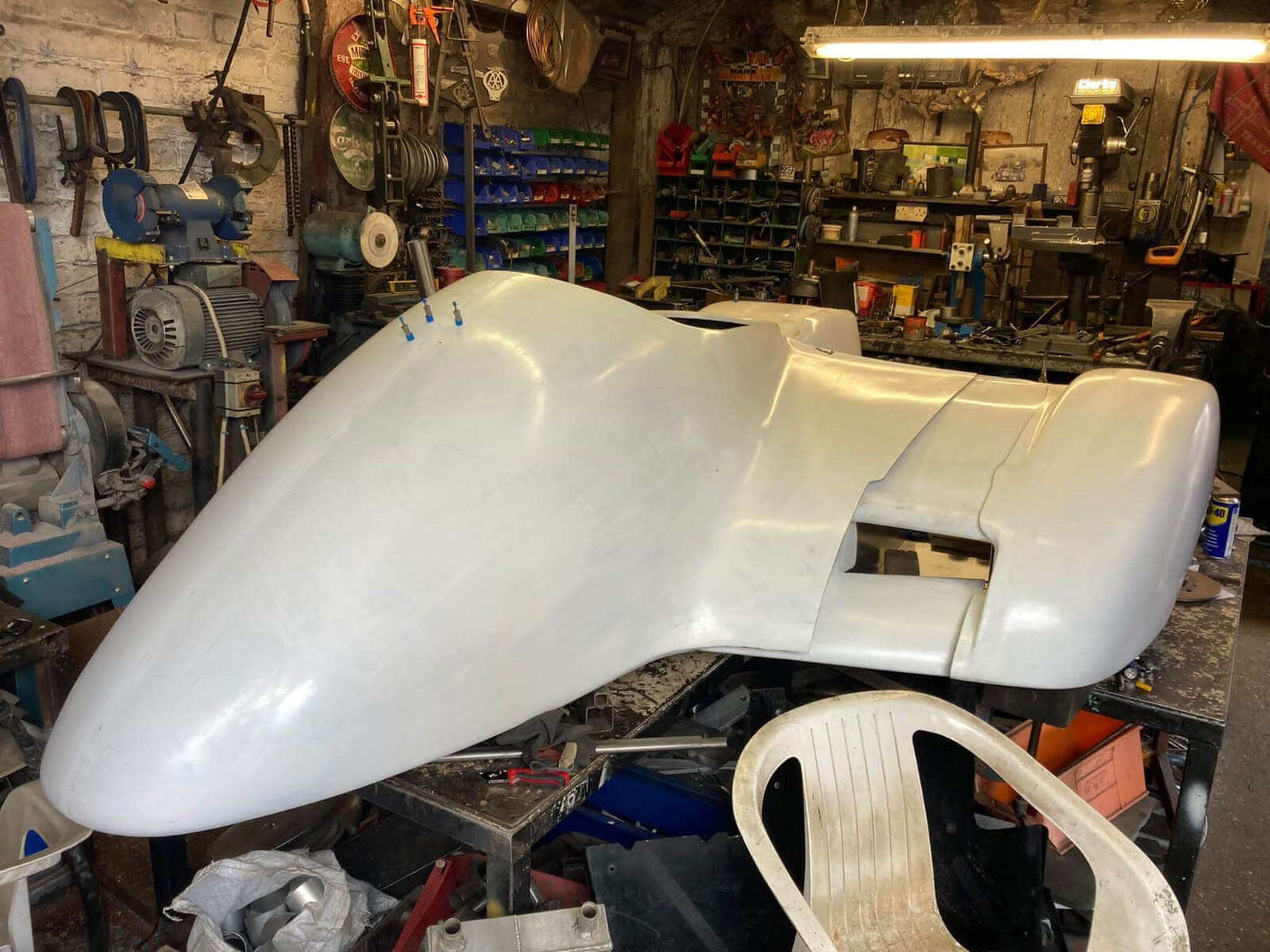 Continuing the journey to the Isle of Man TT, the RAF F2 sidecar team have been busy overseeing the major bike alterations made possible by the Artic support. Our support has enabled the team to purchase two new high-spec Yamaha engines offering significantly more power for this season which will hopefully catapult them onto the championship podiums.
The new engines have meant very significant changes also to the chassis, ignition systems and wiring looms which means that the bespoke prototype bike has been in the engineering workshop for most of the off-season. With the major alterations completed, the bike has been assembled for first engine shakedown this week and fairing fitting in preparation for delivery to the team at RAF Brize Norton as they prepare for the first round of the championship at Brands Hatch. The team have employed the engineering skills of the Christie Engineering company to essentially re-design and re-build the bike for the new season to the highest possible spec. This engineering excellence coupled with the undoubted talents of Rob, as pilot, and Mark, as passenger, will see the team vying for the championship in amongst several more experienced teams some with Isle of Man TT wins to their names.
Powered by Artic, the team aim to solidify their reputation for speed and professionalism on the track and so convince the TT organisers of their suitability to race on the "Island" in 2023. Artic will be supporting the team on every step of the way.
BRITISH F2 SIDECAR CHAMPIONSHIP
The RAF team of Rob Atkinson and Mark Middleton are based at Brize Norton airbase in Oxfordshire, famous the world over, and used as a set in the latest Bond film. Away from the excitement of Hollywood, the team get their adrenaline fix on the racetracks of the UK through a six-round championship taking in Brands Hatch and Donnington Park before heading to Wales and Scotland later in the season. Further supporting race meetings are planned on the Isle of Man and Brands Hatch (again) so our staff and customers will have ample opportunity to see the team up close and in action.
Our sponsorship has enabled the team to significantly enhance the bikes preparation for the new season with a new engine, new ignition system and major chassis alterations. Final preparations are well advanced to ready the bike for the first round of the championship at Brands Hatch circuit in Kent on 23rd & 24th April where the joint RAF and Artic liveried bike will be raced in anger for the first time with two points scoring races over the weekend. We are looking forward to joining and supporting the team on their Road to the TT.