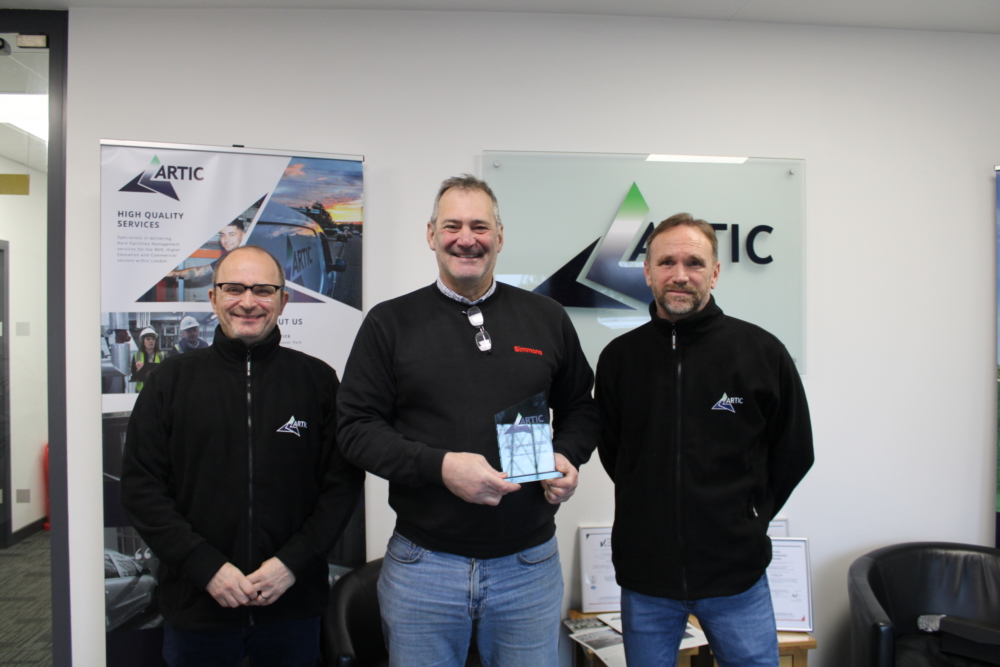 Artic Building Services is overjoyed to extend our warmest congratulations to our esteemed subcontractor, Simmons Industrial Services, on winning the H&S Subcontractor of the Year Award 2022. This award is a true testament to the commitment and dedication that Simmons Industrial Services has towards ensuring the highest standards of safety and quality in their work.
We have had the pleasure of working with Simmons Industrial Services for a number of years now and have consistently been impressed by their focus on RAMS, their commitment to on-site health and safety audits, their efficient reporting of near misses, and their overall awareness and development in the field of health and safety. Additionally, their timely submission of the subcontractor evaluation document has been exemplary.
Simmons has always been a valued partner to us, and we are proud to have them as part of our team. Their dedication to safety and quality is evident in every project they undertake, and it is a pleasure to see them being recognized for their efforts.
The H&S Subcontractor of the Year award is a highly respected accolade and one that is not easily achieved. It is the result of a lot of hard work, determination, and a constant striving to improve. We would like to take this opportunity to commend Simmons on their achievements and to thank them for their unwavering commitment to safety and quality.
We look forward to continuing our successful partnership with Simmons in the future and are confident that they will continue to excel in their work.
Once again, congratulations to the entire team at Simmons Industrial Services on this well-deserved award. Keep up the fantastic work!
Share This Story!
If you're looking to partner with Artic Building, then please complete the Working With Artic form here.
Do you have an upcoming project or tender? Then please complete the form below.