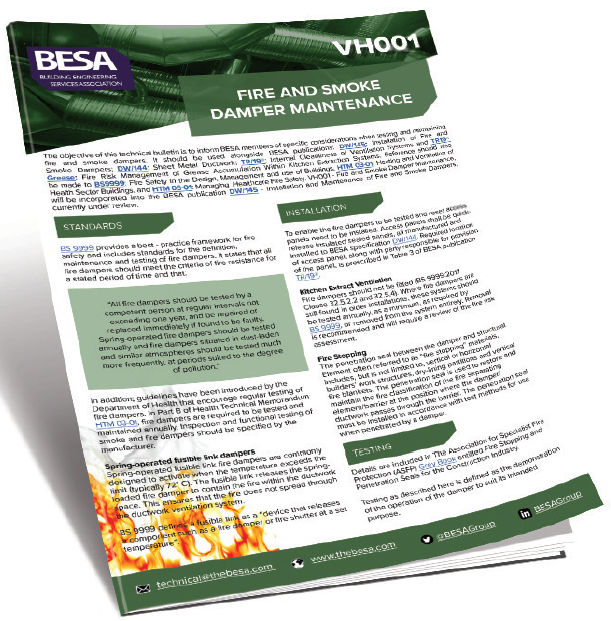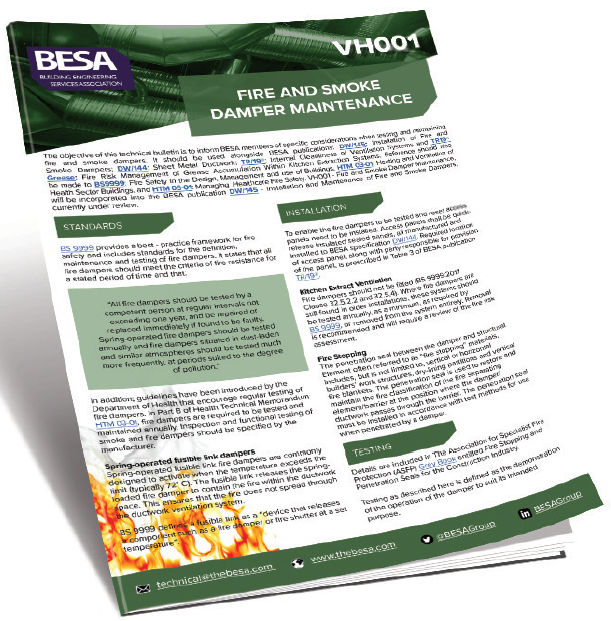 The Building and Engineering Services Association (BESA) has released the latest guidance concerning Fire and Smoke Damper Maintenance, called VH001. It has been designed to inform BESA members of specific considerations when testing and maintaining fire and smoke dampers.
Artic have summarised some of the key points around the requirements and obligations to support Facilities Teams responsible for the health and safety in a building using fire and/or smoke dampers within the ventilation system.
Key Action points
Reports should include, but are not limited to:
Test results with client information, including position within the building/system, date, and name of operative shall be recorded and any comments noted if further action is required
Asset register to include damper location and ID number
Here the damper is not fully or is only partially accessible due to inadequate access either in ductwork or the building fabric it must be reported to the client and remedial action recommended
Inspection results, including details of failed damper operation
Explanation of failed operation and recommended corrective or remedial action
If a fusible link has failed it should be reported to client who must take remedial action
Any severe corrosion or damage found shall be reported to the client
If drawings are provided, update and annotate details
Digital photographic evidence of damper condition prior to and after testing procedures unless otherwise specified by client
Visual assessment of fire stopping integrity and/or damage observed to immediate area of fire damper
Damper fixing should be checked as far as is practicable to be in accordance with manufacturer's specification, for example – drop rods fixed to securing lugs on damper frames / correct riveted fixing of duct to damper frames and damper fixing to the wall fire and smoke damper closure to be checked to correctly indicate on the relevant fire panel where applicable
Where lubrication is required the damper manufacturer's specific instructions should be followed or, in the absence of these, a PTFE lubricant should be used to minimise adhesion and dust.
SFG20 – The definitive standard for planned maintenance, sets out specific actions required as follows:
Maintenance
Thermal fuse and Intumescent Air Valves released at 72°C
Recommended cleaning intervals of every 12 months
Removal and replacement of units, in accordance with manufacturers guidance, to allow for cleaning and inspection
Note: Do not use hot water or high temperatures during cleaning, as this could cause unnecessary release of the damper.
Standards
BS 9999 provides a best practice framework for fire safety and includes standards for the definition, maintenance and testing of fire dampers. It states that all fire dampers should meet the criteria of fire resistance for a stated period of time and that: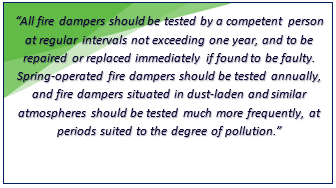 Legislation
With the enactment of the Regulatory Reform (Fire Safety) Order 2005, it is now the employer's responsibility to maintain their fire safety systems. BS 9999 Annex W.1 Inspection and Maintenance (Note 2), also states that: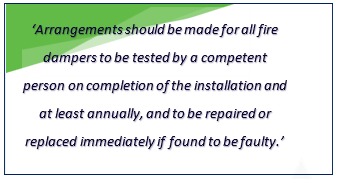 What can artic do for you?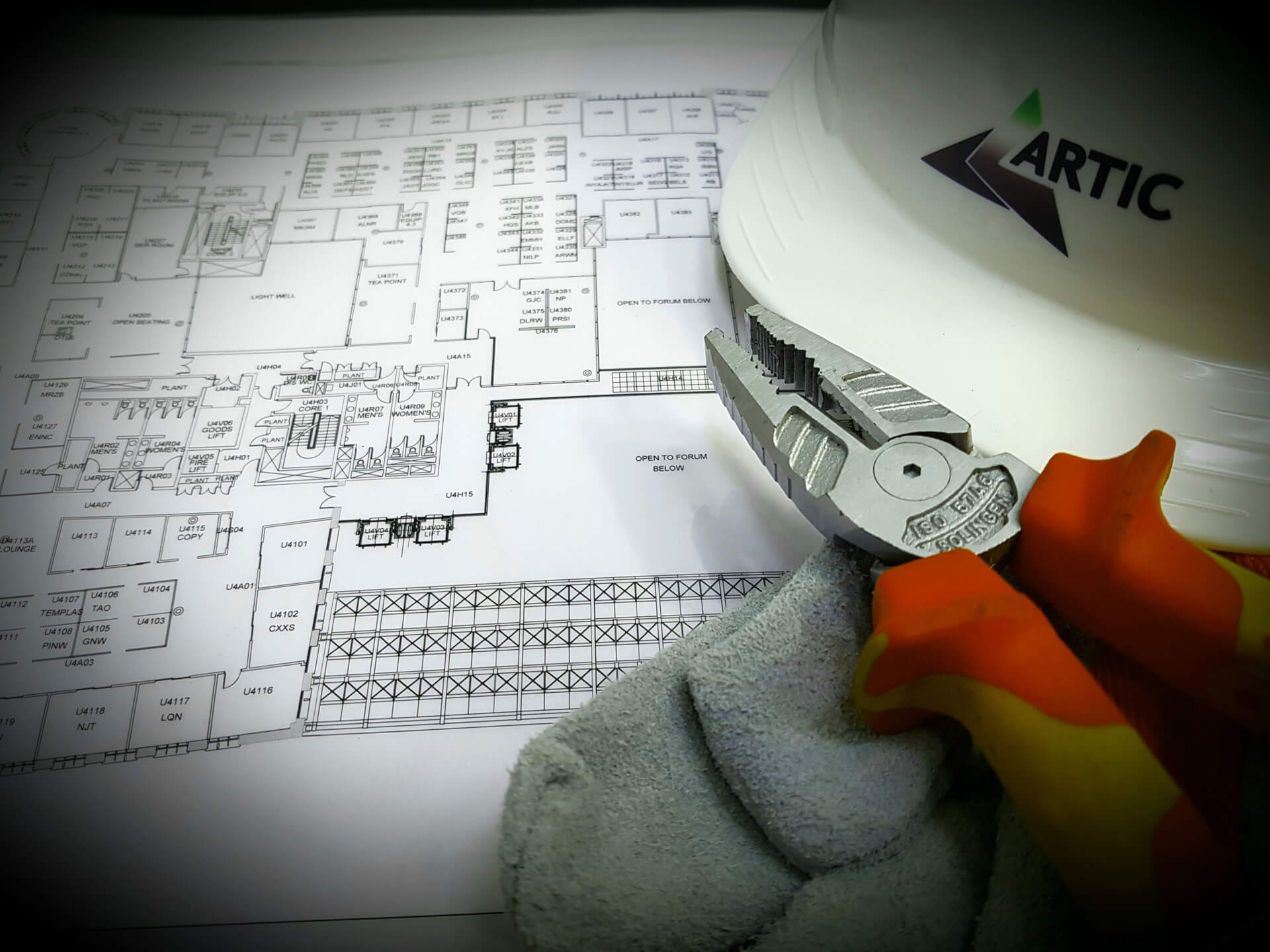 STEP 1: Survey Working from plans, schematics or by visiting your site, we will locate the fire & smoke dampers in your premises.
There are two options available for a damper survey:
Working from schematics and/or building plans, damper installation/ inspection report or
Physical inspection of your premises.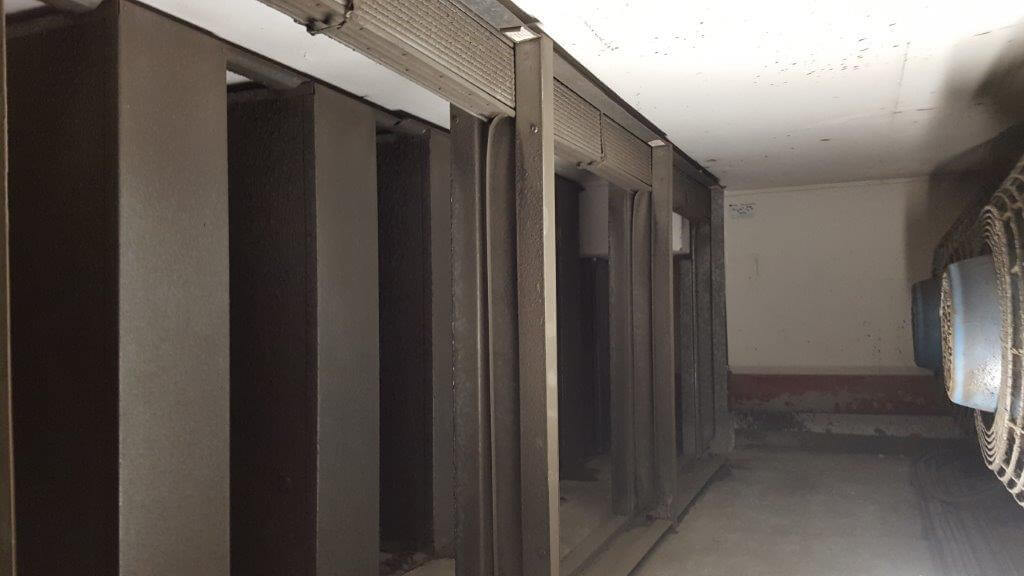 STEP 2: Inspection & Testing We will visually check and drop test every accessible fire damper, and then reset it, so it is ready for action.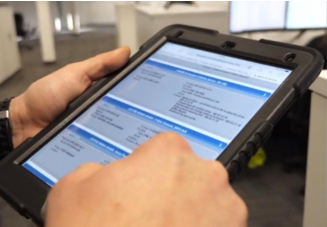 STEP 3: Reporting Industry-leading reporting including damper type and location, accessibility, testing results and photographic evidence.
Our experts are here to help!
Contact us today to discuss your obligations for fire and smoke damper testing. Our team will help you navigate the latest guidelines and give you a simple roadmap to compliance.