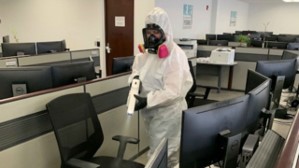 As we plan our return to office life, Artic have been adapting and planning for the 'New Normal'.
Our comprehensive Reinstatement Plan has been implemented for the protection of our team, clients and supply chain and the primary aim remains the welfare of our staff.
We continue to follow Government guidelines. We have reviewed all working environments and protocols, adhering to the basic Governments, Industry and Health & Safety legislation requirements in preparation for the return and aim to continue to communicate updates to our team.
Head office Action Plan
The Head Office will receive a complete deep clean. All kitchens, doors, carpets, glass, floors, desks, chairs, and ANY solid surfaces will be deep cleaned again using an independent specialist contractor with supportive certification. Going forward, the office will experience more frequent deep cleans throughout.
Our A/C + Ventilation systems, (Inc. VAM unit) will all experience an independent and certificated deep clean, filters will be cleaned or replaced. Moving forward, such deep cleans of the plant will become a regular OOH activity.
A full independent and certificated L8 sampling will be taken from our water systems with supportive clean results demonstrated.
We have full PPE, sanitising products; including bacterial wipes, bottles of hand sanitiser, packs of gloves and surgical masks which are available for every person within the building.
The respective office departments will have their own access and egress routes, and our reception area now has a full protective Perspex covering around the desk.
A new social distancing office layout has been implemented adhering to the 2-meter rule. Sanitising products are available at each desk.
A dedicated form of collection/issue bay has been installed within our Artic stores area with additional racking, complete with the 2-meter taping off area. Engineers and deliveries alike will conform to this social distancing practice within and a stores person to be on hand to support with allocation of parts, consumables etc.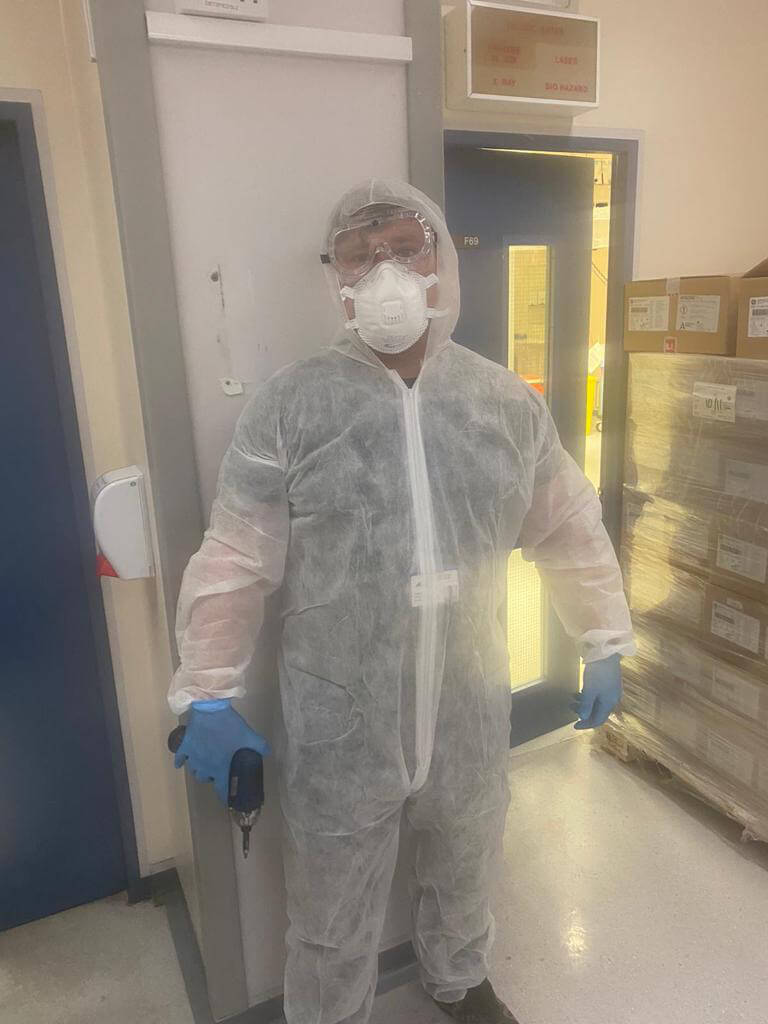 Field engineers and remote Artic static offices and sites
For our field engineers and remote Artic static offices and sites, all the new protocols apply. All staff are to STRICTLY adhere to any specific requirements on site and upon arrival it is their responsibility to enquire about the sites COVID 19 measures and RAM's. Artic appreciate each site will have its own standards which we will respect and adhere to alongside our own. Artic is and will continue to liaise with each applicable client to ensure they are fully aware of our duty of care to our team members on site regarding all the core COVID aspects of (2 meter ruling, deep cleans needing to be done to environment and plant before re-entry…etc). We will work with the client to undertake a partnered audit of the working environment and recommendations (if any) are adhered to before re-entry.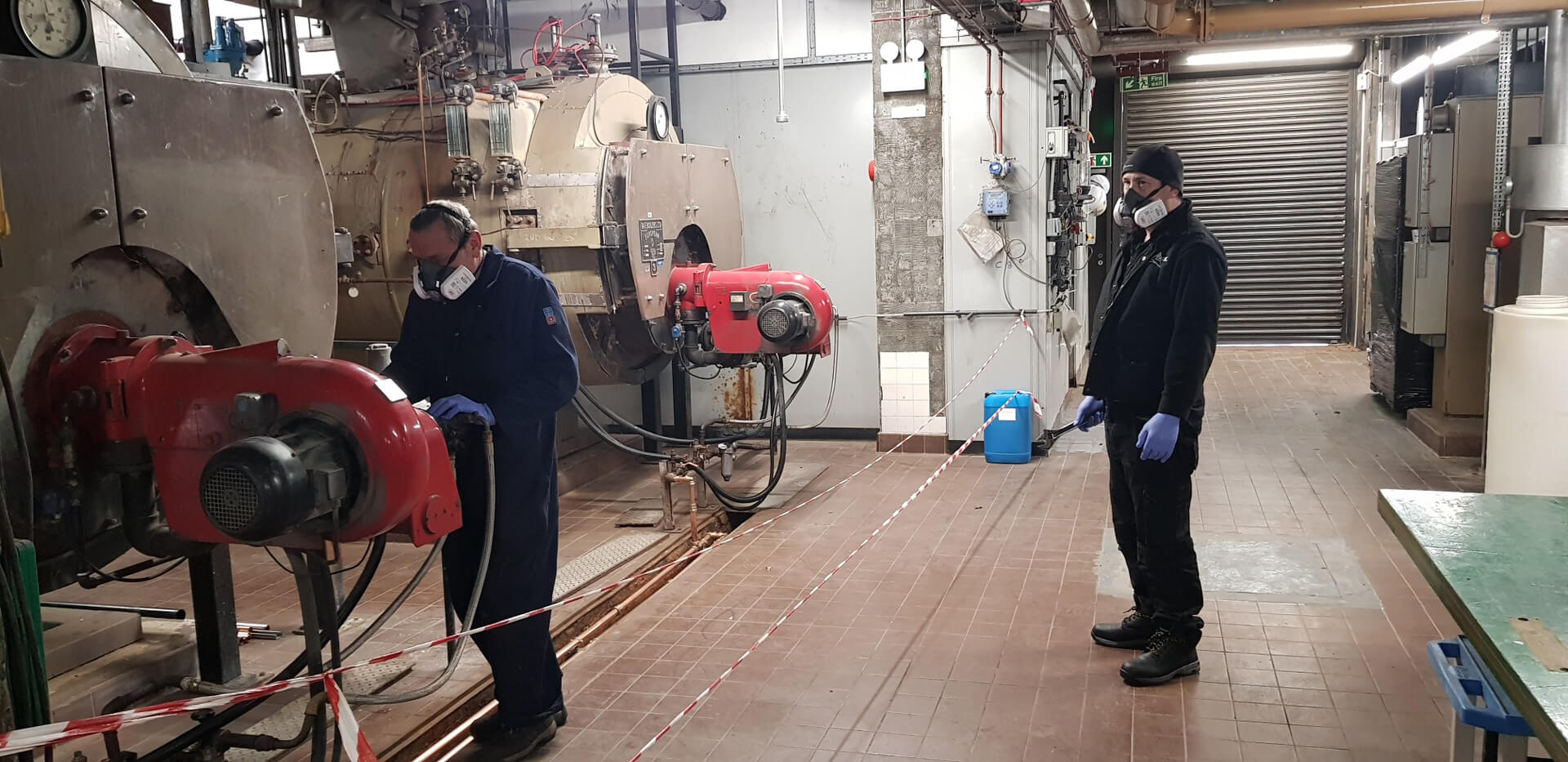 Staff Wellbeing and Support
Anyone with any symptoms of COVID 19 or a need to self-isolate must remain at home for the agreed specified time and are to be tested immediately.
Artic are aware that the "New Normal" poses many life and work challenges for all.  We have the various wellbeing forums and support guidance from likes of our Health Assured schemes. All staff have 24/7 access if they need to talk or discuss any concerns and our management team keep an open-door policy for the support of our staff.
Our pride and more importantly appreciation for our staff during this un-settling time is the fuel that has driven us to keep moving forward.
On behalf of the Directors at Artic, we would like to take this opportunity to thank all our staff, clients and supply chain for their support, commitment, and patience at this time.
If you have any questions or need support on the reactivation of your site, please get in touch.
Share This Story!
If you're looking to partner with Artic Building, then please complete the Working With Artic form here.
Do you have an upcoming project or tender? Then please complete the form below.