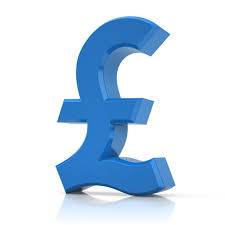 Following a year of uncertainty and as these unprecedented times continue into 2021, we start to look at budgets and where savings can be made, in particular your FM spend. We understand you will want to find a balance between the most cost-effective and energy saving service your FM provider can offer but still without compromising the 5-star service delivery.
Looking into 2021, you can be smart with your FM spend. Here are some top tips on how you can find that balance.
Understand your cost base
Do you know all the associated costs with running your organisation? Fixed costs can immediately be built into your budgeted annual FM spend; this will give you a starting point which you can benchmark against other suppliers. There may be room for improvements, however, make sure you are comparing 'apples with apples.' If your service provider delivers on minimum quantities, is this enough? Can you build in more maintenance to save on reactive costs? Or even, can you drop the number of services per year you are currently receiving?
Don't forget to allow room in the budget for unexpected costs for reactive services. Even with the best planning there will always be costs that you didn't anticipate. Look back over previous budgets, see what you have historically spent on the unplanned and build in a buffer.
Make energy savings
Understanding your energy consumption is the key here. Find out how much energy you are really using. Look back over your historical data and see if there are any energy spikes. You may be able to pinpoint exact machines or equipment that is using large amounts of energy, or you may find you are using unnecessary amounts of energy at certain times of year. Build up a comprehensive energy map across your site and you will start to recognise the 'red flags' for the particularly energy-intensive processes or where equipment is being left switched on when not required.
There are a couple of other obvious quick wins that can be made here to lower your FM Spend:
Switching to energy efficient lighting and equipment.
Ensuring insulation is sufficient throughout the building.
Glazing is up to standard and energy efficient.
Educate staff on the importance of saving energy, and instil energy saving habits into their routines, such as turning off their computers when not in use.
Use technology to reduce manual work
Once you've gathered the data and understood your current usage, the surest way to reduce your bills is to take control of as many energy-dependent processes as possible. Certain working conditions need to be met, both to provide a comfortable environment for staff, as well as optimal conditions for the operation of plant. These can all be pre-programmed and managed from one central point.
In the future, Building Management Systems (BMS) and Artificial Intelligence (AI) are integral to how properties will be managed.
Artificial intelligence (AI) is being integrated into HVAC systems to improve their performance and reduce their impact on the environment. BMS is integrated with smart sensors that monitor the conditions in the building and make real-time adjustments to ensure efficiency, such as air quality is maintained at an optimum level.
It is extremely challenging for a Facilities Manager to monitor building conditions and make these decisions. It would take a team of engineers working 24/7 to achieve what AI can do in minutes.
BMS allows building owners and landlords of buildings to reduce energy costs and provide optimum comfort for users whilst also managing it remotely thereby reducing the need for maintenance staff to do it manually.
These systems, although there will be an initial outlay, in the future will allow you to know exactly where every penny is being spent. Over time AI and BMS will allow you to see FM provisions and identify where time, cost and resource savings can be made to streamline a service.
Establish a PPM Schedule
If you do have a PPM schedule in place ensure it is being executed, either in house or using a specialist FM provider. Planned Preventative Maintenance is essential to mitigate any unforeseen breakdowns or replacement of expensive plant and will also safeguard against operational disruptions. Be aware, keeping the services in-house, is not necessarily the most affordable way. Consider the skills and capabilities of the engineers managing the tasks, and ensure the right person is completing the job well. A competent engineer will advise on the condition of equipment and make adjustments to the schedule. For instance, standards may outline that an asset needs servicing annually, however, if the asset is used more than the average amount, it would benefit from a greater frequency and level of servicing. This is called Condition Based Maintenance.
Extend the lifespan of your systems with proactive maintenance
You should know and understand your assets. Put an asset data register in place and keep it up to date with information such as when each asset was installed, the location of each asset and the last maintenance service each piece of equipment received. Plumbing, heating and air-conditioning should all be checked regularly as part of scheduled maintenance. It is a false economy to cut back on your regular technical maintenance programmes.
All plant has a shelf life and there will come a time when equipment needs replacing. Using the information from your asset register will allow you to predict this. A clearly identified life cycle replacement programme allows you to plan and budget for capital projects, including renewals and replacements of older and less efficient assets. The cost and time for unexpected replacements is up to three times more expensive than if you have planned to repair prior to failure.
Do not neglect compliance responsibilities
It is your duty to ensure the building is in good working order, it is safe for use, compliant and all relevant health and safety requirements are adhered to. There's a certain amount of inspections and testing within a building that you are required to do by law. Be sure to know if these are your responsibility or the Landlord's as any missed inspections could result in a fine or prosecution. Develop an efficient programme for all testing and keep up to date with any changes of the law.
Artic are Hard FM Specialists. With over 21 years' experience in delivering tailored technical and engineering solutions; we provide you with a comprehensive and proactive service. We use cutting edge software to enable our customers to manage their requirements and energy efficiency with us.
If you would like to look into improving your FM spend or to find out more about what Artic could do for you please get in touch with our Business Development team.