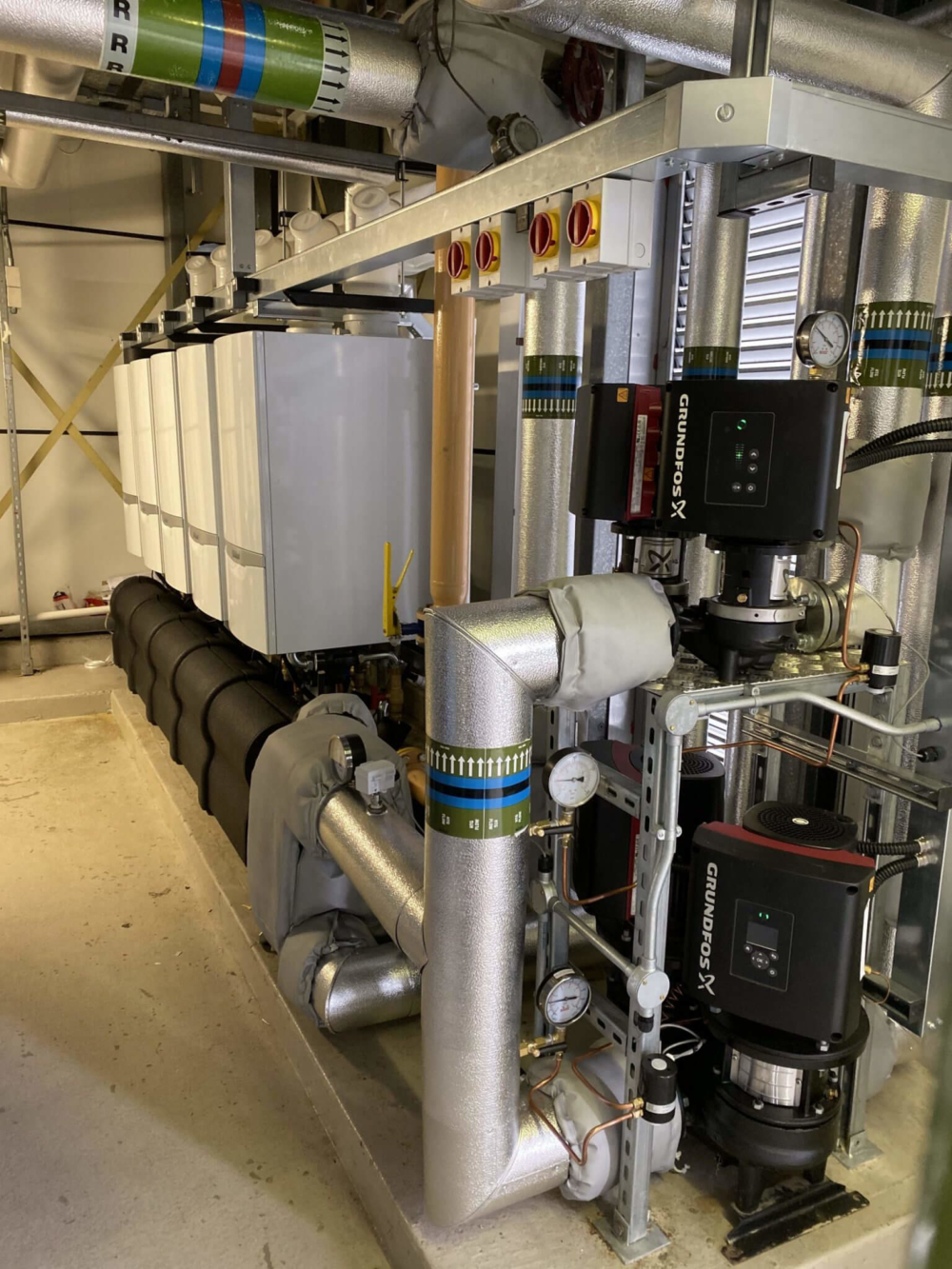 Ensure the optimal performance of your company's boiler system in London during the upcoming winter season with Artic's comprehensive Hard FM services. While summer is in full swing, it's crucial to prioritise maintenance planning and engage the expertise of technical heating specialists well in advance. Ignoring the system until issues arise can lead to costly emergency repairs, particularly when they become more frequent in the winter months.
In this article, we highlight the importance of proactive planning and provide practical guidance to prepare your company's heating system effectively.
Maximise Efficiency with Planned Preventative Maintenance (PPM)
As buildings and offices, along with their HVAC equipment, face their true test during winter, it's imperative to invest in PPM before the weather takes a turn. The combination of wet conditions and freezing temperatures places significant strain on these systems. By opting for PPM, you can prevent extensive damage and mitigate costs. PPM allows for better budgeting compared to emergency repairs, which tend to incur escalating expenses.
Combat Heat and Gas Loss
Our specialist engineers go beyond mere functionality checks for your heating plant. They meticulously inspect the insulation of your heating system, ensuring it is in prime condition to withstand adverse weather conditions. Additionally, they pay attention to the insulation of valves, flanges, pipework, and fittings, optimising energy efficiency. Even minor adjustments to burner controls can yield substantial gas savings, reducing operational costs in the long run.
Stay Compliant and Prepared
Keeping up with the complex and ever-changing manufacturers' warranties and health and safety regulations can be challenging for non-specialists. Failing to comply with these guidelines can have significant financial implications. Our facilities management specialists offer regular visits to provide you with genuine peace of mind. With a formalised maintenance programme, we ensure that all checks and assessments are conducted promptly and in accordance with the latest requirements. By staying compliant, you can avoid the challenging situation of non-compliance and boiler failure during the winter, especially for large businesses and institutions.
Unparalleled Emergency Response as Your PPM Partner
At Artic, we prioritise the needs of our partners. When we undertake regular checks on your heating system, we take full responsibility for its reliability and functionality. In the unlikely event of a failure, we guarantee a rapid response and a quick, efficient solution. Partnering with us means benefiting from a high level of service, especially during the harsh winter months. Our dedicated team ensures your heating system remains operational, minimising downtime and associated costs.
Contact Artic Today for Winter Readiness Our dedicated heating team comprises skilled field engineers and technical specialists who cater to a diverse range of businesses and public sector institutions across London and the Home Counties. Whether you require heating plant PPM, emergency repairs, boiler maintenance, or compliance checks, we have the expertise and resources to meet your specific requirements.
To discuss your needs and ensure your facilities are well-prepared for winter, reach out to us by calling 0345 308 2300 or emailing sales@articbuildingservices.com. Trust Artic for comprehensive Hard FM solutions and reliable support throughout the winter season.
If you're looking to partner with Artic Building, then please complete the Working With Artic form here.
Do you have an upcoming project or tender? Then please complete the form below.