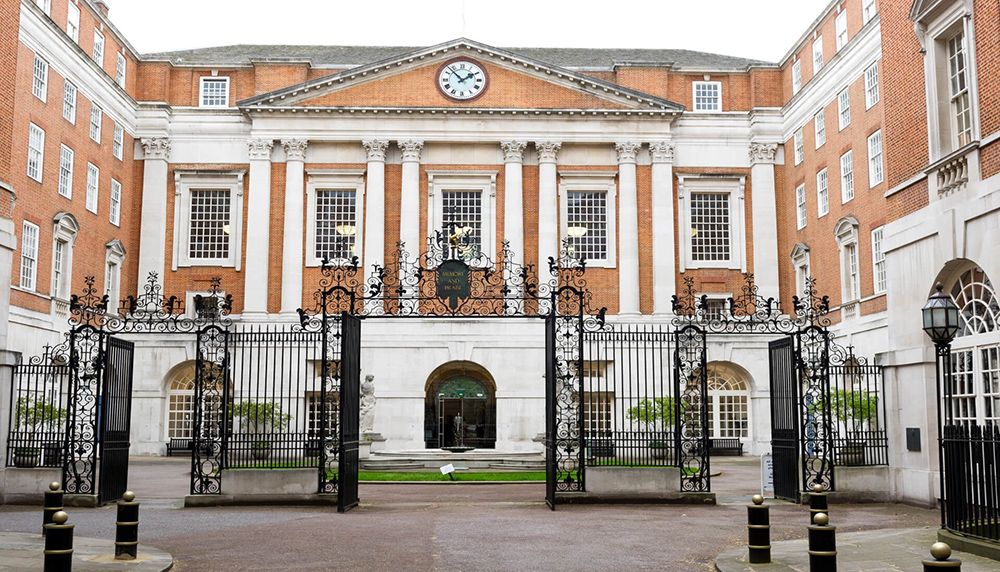 BMA House, the iconic Grade II listed headquarters of the British Medical Association and the British Medical Journal, is located in the heart of Central London. Since 1925, BMA House has been the official trade union for doctors, general practitioners, and other medical professionals in the UK, advocating for its members in national and local government as well as the NHS. In early 2020, the BMA went out to tender for the full hard FM contract at Tavistock Square. The winning contractor had to deliver high-quality services while committing to maintain and extend the building's smooth operation and compliance with relevant UK legislation. Additionally, the contractor had to demonstrate its ability to work with the BMA on energy conservation activities, in line with various energy management and environmental impact reduction strategies.
Artic was one of several companies to participate in the initial Invitation to Tender (ITT) stage, and after two further shortlisted presentation stages, Artic was awarded a five-year deal to deliver all the hard FM services. Artic proposed to provide mechanical and electrical services, maintenance to SFG20 guidelines, and specialist compliance maintenance services. Under the contract, Artic also provided three residential engineers, guided by a dedicated contract management and administration team.
Upskilling Engineers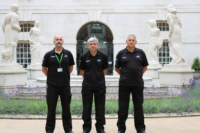 Following the contract award, it became instantly apparent that the TUPE engineers Artic inherited from the process did not have the pre-requisite skills to deliver the contract requirement. In consultation with BMA, Artic quickly set about upskilling those engineers through a series of training programmes and through the introduction of our qualified engineers to train and support on-site to get those engineers to the level required by the client. Artic fully appreciated that the on-site engineers had been previously neglected and that BMA had relationships and allegiance to those engineers who had been on site for several years. The contract did not provide for any fee to carry out this work which Artic undertook at our own cost to ensure the BMA had the required level of service and that the engineers had a feeling of worth and ownership. This act had the result of instilling loyalty and self-worth to the team.
Day to Day
Currently, a team of four qualified onsite engineers, each providing a skillset matched against specific asset types, delivers the contract, providing the BMA with full-day-to-day coverage of all M&E assets. The onsite team also conducts weekly building fabric checks and all the necessary statutory checks around the estate, such as water outlet flushing and fire alarm drills. The team has developed a 'can-do' approach to the estate, where nothing is too much trouble. They often address issues outside of the contract, driven by a sense of ownership instilled by Artic at the start of the contract. The team would give up their own time to support the site and the client, and have done so on many occasions when issues have arisen.
COVID-19
Despite the Covid-19 pandemic and the closure of the site, where all staff and tenants worked from home, the Artic team remained on site throughout. The Grade II listed site could not be left unmanned, as both the site and its services are of an age and condition that any neglect could potentially cause devastating and high-cost problems. Artic ensured that all of the BMA site remained fully functioning throughout the pandemic. The team never left the site, ensuring that all vital services were operational and the site was always fully compliant. Artic's contract manager was based on-site throughout the pandemic, ensuring an immediate high-level response to any issue that arose.
Sustainability Approach
At Artic, we take a proactive approach to sustainability, which involves identifying areas where we can make improvements. One significant area where we made improvements was in the installation of lagged pipework in all plant rooms, which helped to reduce heat loss and energy usage. This measure was a significant improvement that helped to lower our carbon output. We also carried out essential repairs on all boilers to reduce their operational demand for oil and increase their efficiency.
Our team installed control valves on radiators and thermostatic radiator valves (TRVs) and flushed them, improving flow and performance while reducing energy usage. This, in combination with the addition of local controls that enable radiators to be turned down or off, further reduced our energy usage. By identifying empty spaces and working with the BMA to turn off heat delivery, we were able to reduce the load and demand on our heating system, resulting in lower carbon output.
Our proactive and regular maintenance approach, which includes reviewing time clocks and carrying out simple isolations of flow to reduce energy and oil usage, also helps to reduce our carbon output. Additionally, our on-site team negotiated cheaper oil prices and services with alternative suppliers, providing cost savings on oil pricing. We inspect and review oil storage tanks regularly to ensure there are no leaks with the tanks themselves or the pumps and pipework, eliminating the issue of "oil loss."
Finally, our team and the BMA identified and updated areas with renewable heat pump AC systems, which removed the requirement of radiant heat or radiators and provided a sustainable, clean option. This measure has shown significant reductions in oil usage, and we plan to continue exploring renewable energy options in the future.
Encouraging innovation and collaboration is also essential to our sustainability approach. We schedule regular brainstorming sessions with the Team to encourage them to share their ideas above the site. We also encourage cross-functional collaboration, creating opportunities for employees from different sites to work together on projects. This helps to break down silos and encourages new ideas and ways of working.
Overall, our approach to sustainability is aimed at reducing our carbon output while providing cost savings and promoting a cleaner environment. We believe that by taking a proactive approach to sustainability and encouraging innovation and collaboration, we can continue to make positive changes and reduce our impact on the environment.
Going above and Beyond
Artic are a company which looks at the long-term relationship with its client.  We are a company that believe in going above and beyond the clients contracted expectations to deliver a service not currently replicated by our competitors in the industry.  This level of service instils a great deal of trust in our clients.  It has served us well in ensuring a very high client retention rate over many years.  Although not indispensable to our clients, our aim is to get as close to this as possible ensuring complacency is never a factor which grows on any contract.
We have already mentioned how Artic, and the onsite team will respond to each and every query on the site regardless of contractual requirements.  We have received praise from various BMA patrons and tenants for the actions of our engineering team.
Upon contract award having evaluated the site plant, we undertook an energy evaluation for BMA.  Not part of the contract Artic commissioned the report to show BMA where they could at an early stage make significant improvements to their substantial energy costs.  Liaising with LB Camden, we obtained the typical energy spend for a site of similar proportion to the BMA site.  This showed where BMA's largest energy loss was generated, and we set to plan improvements to develop this also adding significant support to their cardon neutral targets.
From this in discussion with the client we established BMA were part of the Knowledge Quarter (KQ).  Artic arranged an event at BMA House with BMA and KQ to educate all 100+ KQ members and their 70000 employees as to how they can make real headway in the environmental and sustainability goals.  This advice would normally be chargeable to individual companies but knowing that some of the smaller KQ members would be unable to afford to pay for such advice, we held an on-site live event for all members to attend.  We got 4 of our specialist partners to speak at the event and answer any questions from the audience in relation to queries they had in relation to their personal site goals. The event was totally funded by Artic and raised awareness in the key areas of concern to the KQ members.
Conclusion
We have effectively worked with the BMA, developing a trusted relationship where BMA knows they can rely on Artic for any issues, regardless of the contract requirements. Artic aims to deliver exceptional service levels that surpass industry standards, which they have consistently achieved with BMA.
Share This Story!
If you're looking to partner with Artic Building, then please complete the Working With Artic form here.
Do you have an upcoming project or tender? Then please complete the form below.