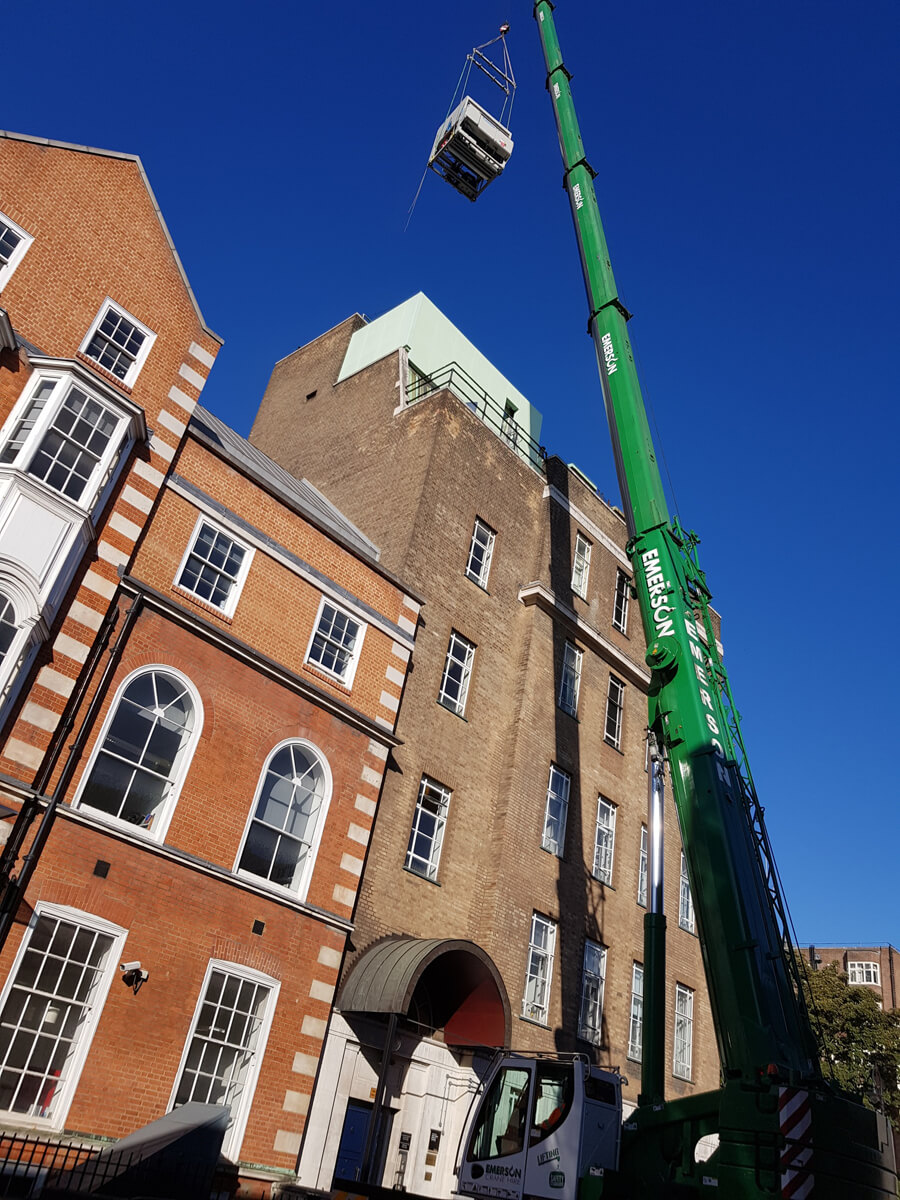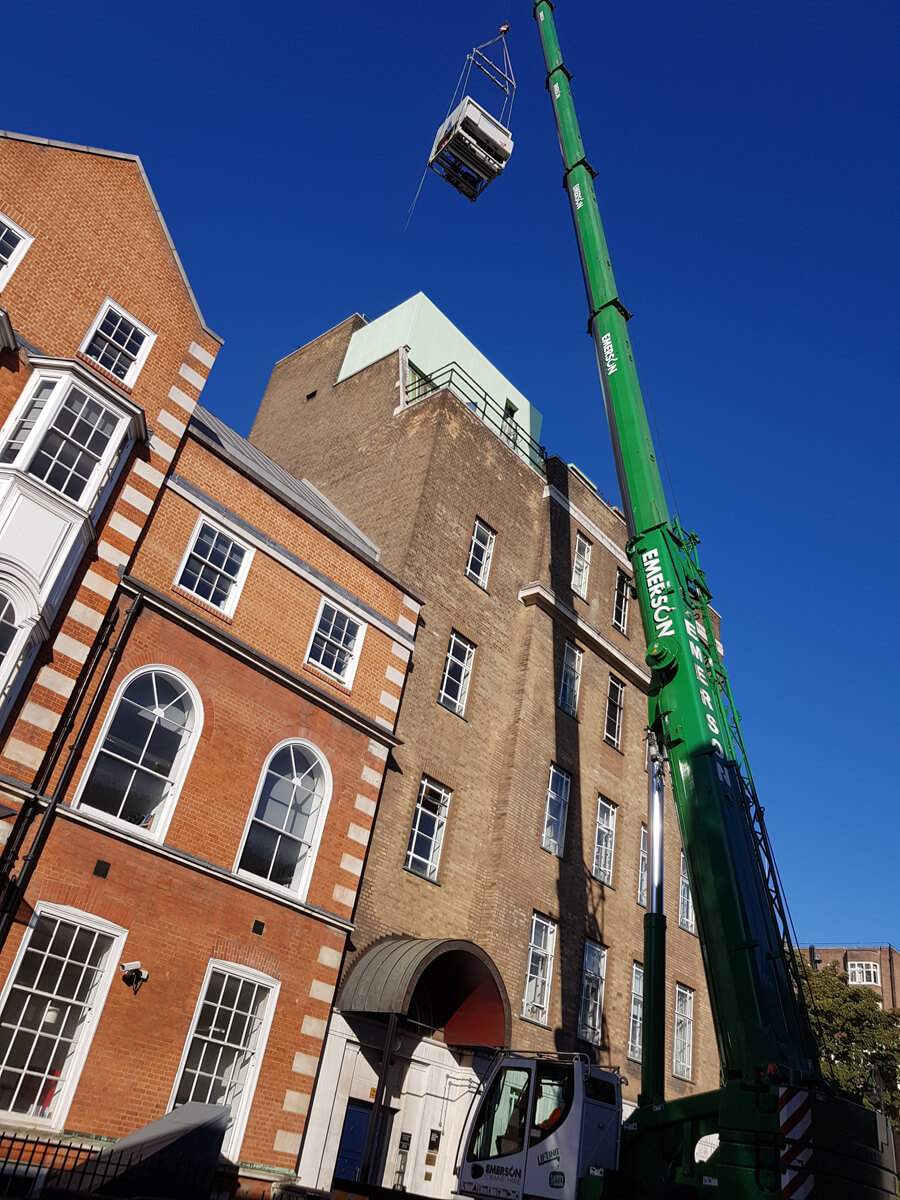 Chiller Replacement – University College London
Contract Start Date: September 2019
Contract Completed: September 2019
Contract Value: £80,000
UCL is one of the world's leading multi-disciplinary universities, with more than 11,000 staff and 39,000 students from 150 different countries.
As the incumbent Mechanical contractor for University College London, we have supported on numerous projects across the entire estate. A recent example is a Chiller replacement at the Institute of
Neurology, part of a major international centre for research and training within the University
The Scope
The Universities initial requirement was to replace a failed Carrier chiller on the roof that served a critical BSU research area, with a like for like model. To ensure no disruption or downtime during this period we installed temporary pipes from the failed critical chiller to the adjacent house chiller, this ensured continuous supply.
From our site survey and research into alternative models, Artic proposed a new modern energy efficient Daikin Chiller, that would run on R32. The proposed chiller had the same footprint size as the existing but with an additional 30% capacity, increasing cooling capability from 130kw to 187kw. The University were pleased to accept Artic's recommendation and moved forward with the Daikin Chiller.
The location was on the roof, which meant for Health and Safety purposes road closure was necessary. Artic applied to TFL and once approved, Camden council supplied two operatives to support the team with this on the day. Once the Chiller was in situ, the Client revised the scope to include additional anti-vibration rubber mounts to be placed underneath. AVM's are used to reduce the structure-borne noise by isolating vibrations from the Chiller.
To achieve this, we used a 2-tonne trolley jack. Each corner at a time was jacked up and the additional rubber mounts were placed underneath much to the client's satisfaction. After a 4 week programme the Client could see a significant reduction in noise. Following comprehensive commissioning the chiller was set to run at the full satisfaction of the customer.
At Artic we offer expert energy efficient installations and project management. Our team ensures clients receive quality results that meet their needs and budget. With a proven track record of delivering complex projects on time and within budget, we're a trusted choice for businesses. Contact us today to find out how we can help you achieve your goals.
If you're looking to partner with Artic Building, then please complete the Working With Artic form here.
Do you have an upcoming project or tender? Then please complete the form below.