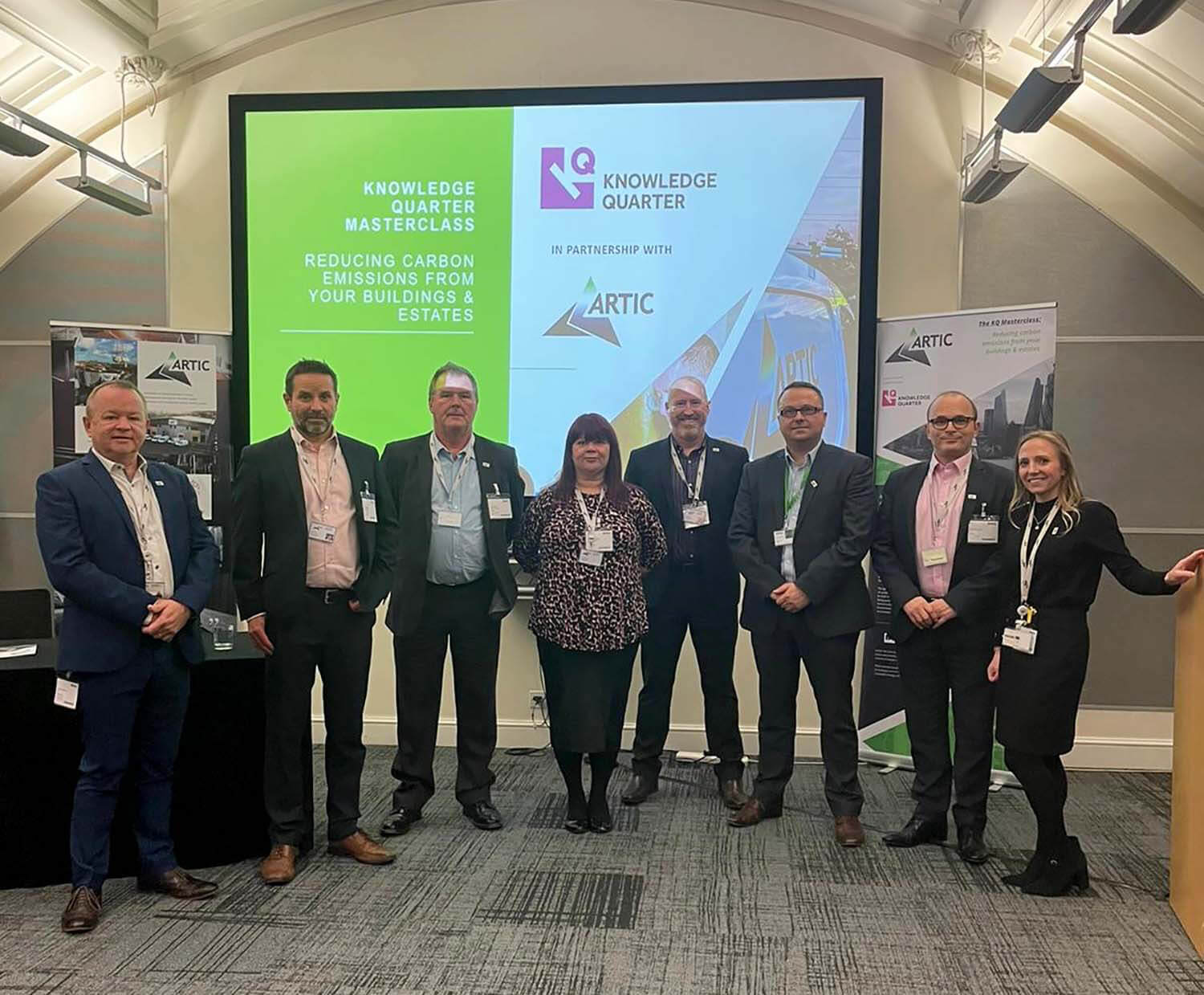 Artic had the pleasure of hosting the first of a series of 'getting to net zero' Masterclasses partnering with the Knowledge Quarter last Thursday at the British Medical Association. The event was designed to help their members understand their carbon/energy/sustainability obligations and develop strategies to achieve certain goals.
We heard from 4 of Artic's specialist partners that already offer services across London, helping organisations, large and small to reduce carbon emissions from their buildings and estates.
As Facilities Management service providers, we are lucky to have the opportunity to advise, guide and support organisations on sustainability strategies and tactics and we hope they found the masterclass useful with informative and valuable insights.
The event was a huge success and we have provided a dedicated landing page on our website as part of the support to their members for getting to net zero.
If you would like to access this, please visit https://www.articbuildingservices.com/kq-masterclass/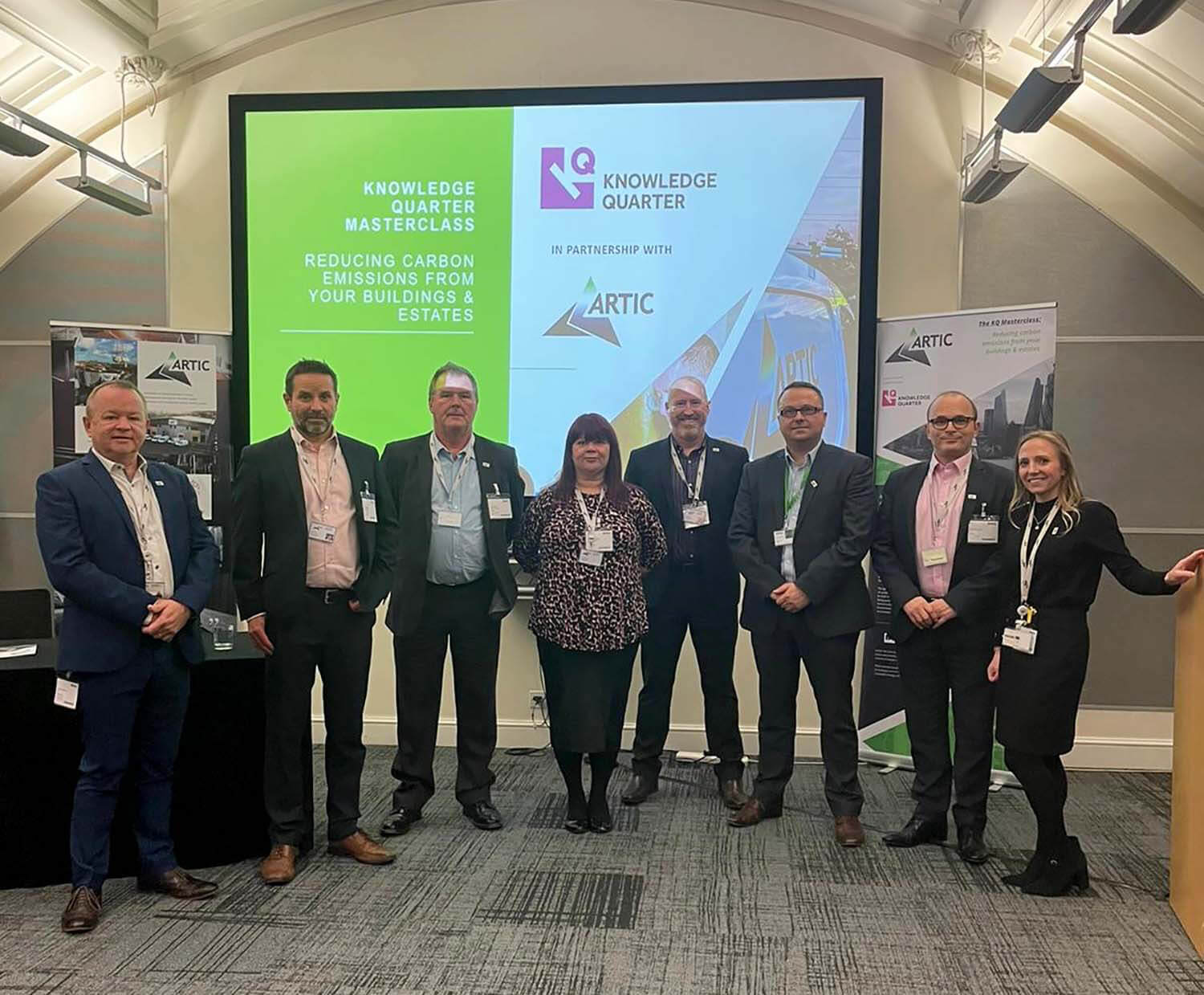 If you're looking to partner with Artic Building, then please complete the Working With Artic form here.
Do you have an upcoming project or tender? Then please complete the form below.