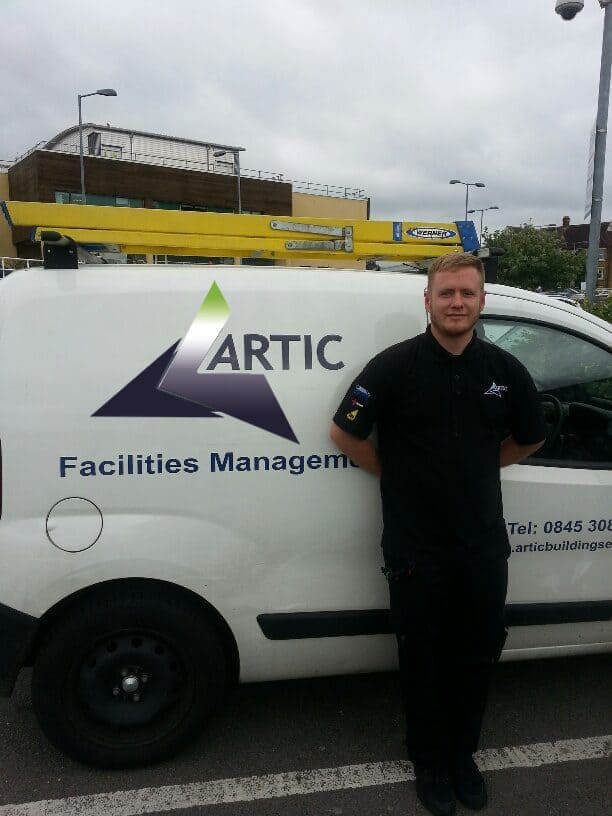 Artic make it their mission to develop the skills of their employees, and as a result they are fully equipped to complete their job to the highest standard. We spoke to our very own Jon Ottoway, an Artic apprentice since January 2016, about the resources and training available to him.
What is your current role at Artic?
I joined in January 2016 and currently I am working as a Fresh-Faced Air Conditioning Apprentice. I was given a full induction to the company and started a programme of Health & Safety CBT modules, which made me feel part of the team and safe. I was assigned to a senior experienced engineer to shadow on-site. It is a great opportunity to ask questions and to watch and learn before putting it into practice.
Since joining Artic, I have been exposed in a controlled and supervisory manner to a variety of air conditioning works and plant including planned maintenance, pressure tests and associated electrical items. Having no previous qualifications and without being given the opportunity by Artic there is no way I would be able to say that. Currently, I am working at West Middlesex Hospital completing planned preventative maintenance.
The formal City & Guilds F-GAS apprentice training I am currently undertaking is delivered at the Artic Head Office with all Test-beds and training facilities on site. I am finding it informative, practical and with other Artic AC apprentices present as well, the tutor makes it an enjoyable experience.
What has Artic been able to offer you?
Artic gave me an opportunity. All of my previous jobs were dead-end and there were not many opportunities available to me. Since joining Artic they have sent me on training courses, put me on-site to shadow an experienced engineer, and for the first time I am able to see a future.
My ambition is to now qualify as an Air-Conditioning Engineer and to be out on-site on my own. The outlook I now have after being given this opportunity has had an effect on my personal life too; I am happier at home and excited that I now have a future in engineering.
Have you been on any training courses or are there any guidelines you have to be aware of when on-site?
I have been on multiple training courses since joining, as Artic is definitely a company that is always developing its field team and giving them career opportunities. After a month or two I was on a PASMA (prefabricated access suppliers' and manufacturers' association) course and I am now qualified to build mobile scaffolding towers. I have also been on a two-day course, 'An Introduction to Building Services', to learn about the whole spectrum of what it means to be working within building services.
When on-site I fill in risk assessments on a PDA, always sign-in and complete site inductions, there are lots of health and safety rules you have to follow. I am always learning and being able to put it into practice gives you a sense of achievement.
What advice would you give to anyone else looking to become an Apprentice at Artic?
Come with the right attitude and a willingness to learn, because Artic have given you an amazing opportunity to learn and develop, and in-comparison to my other jobs this is the best opportunity you will get.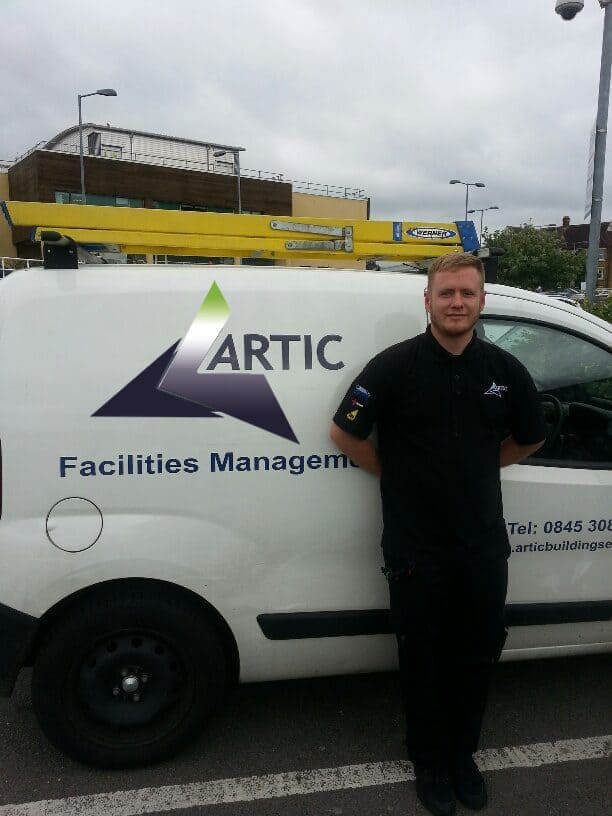 If you're looking to partner with Artic Building, then please complete the Working With Artic form here.
Do you have an upcoming project or tender? Then please complete the form below.