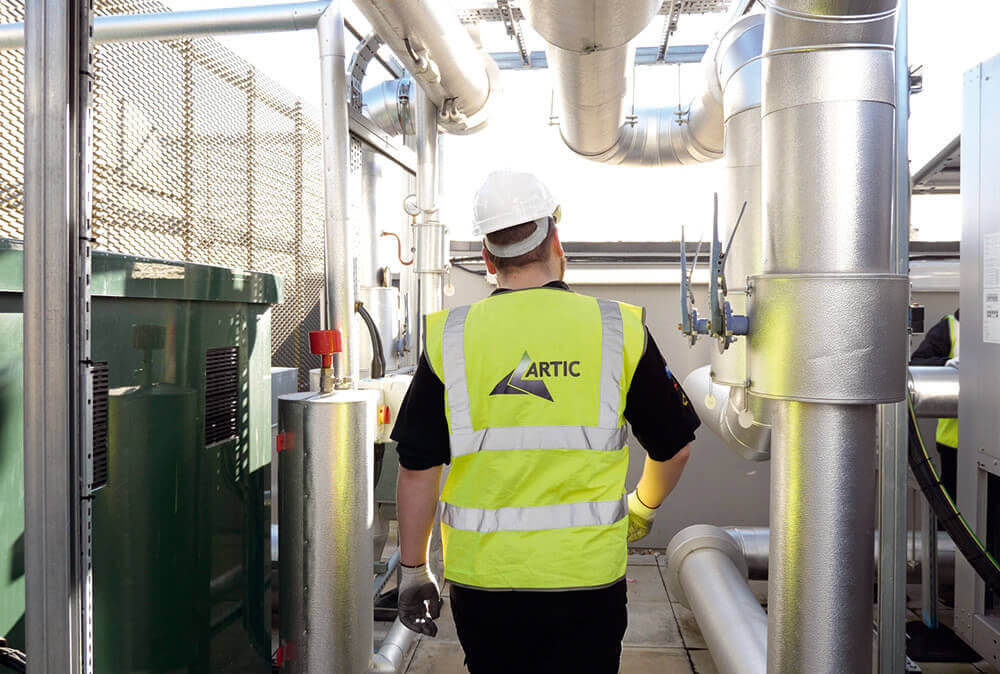 As a Facilities Manager, you face a myriad of responsibilities, from managing residential engineers and callouts to overseeing contracted sites and training programs. But how do you ensure that the right engineer with the necessary skills is dispatched for each task? With Artic, this complex process becomes much simpler and more efficient.
The First Time Fix Solution
When an issue arises at one of your sites, it's crucial to have a contractor who can swiftly prevent and resolve problems, aiming for a "first time fix." This means sending the right engineer, equipped with the appropriate tools and expertise, to tackle the job effectively. While this may sound challenging, it doesn't have to be.
The Power of Multi-Skilled Engineers
At Artic, we understand the importance of a multi-skilled engineer as your first line of defence. These engineers possess a wide range of capabilities and can often resolve issues in a single visit. However, we also recognise that some problems require specialised knowledge. That's where our specialist engineers come in.
Imagine a scenario where a fault occurs within a system at your site. Time is of the essence, and you want the issue resolved promptly. If the fault is complex, a multi-skilled engineer would be dispatched initially. Only after assessing the situation can they determine if a second visit is required, potentially involving a specialist engineer.
Having access to a team of highly trained, multi-skilled engineers with specialist expertise would make this process much smoother. At Artic, the majority of our experienced engineers possess both multi-skilled and specialist competencies. By employing our engineers directly and providing them with comprehensive training, we ensure a consistently high first-time fix rate for our clients. With just one engineer, we offer instant access to a wide range of skills, enabling you to get it right the first time.
Unleashing Artic's Engineering Arsenal
When you encounter a situation that calls for both multi-skilled diagnosis and specialist expertise in areas such as boilers, chillers, air conditioning, or electrical systems, why not send an Artic engineer armed with both? Our engineers have the training and capabilities to handle diverse challenges, saving you time and resources.
Artic: Empowering Your Facilities Management
Artic is a leading provider of Facilities Management solutions, known for innovation and expertise. With over 25 years of experience in delivering tailored technical and engineering solutions, we provide a comprehensive and proactive service that strengthens your business and capabilities.
Facilities Management can be demanding, constant, and geographically spread across multiple sites. Skill and resource constraints add to the pressure. Partnering with Artic gives you access to highly trained professionals, specialised expertise, and abundant resources. This collaboration not only saves you time and money but also enables you to optimise your operations.
Discover the Artic Advantage
To learn more about how Artic can revolutionise your Facilities Management practices, get in touch with our dedicated Business Development Team.
Unlock the potential of your Facilities Management with Artic – the key to efficiency and success.
If you're looking to partner with Artic Building, then please complete the Working With Artic form here.
Do you have an upcoming project or tender? Then please complete the form below.