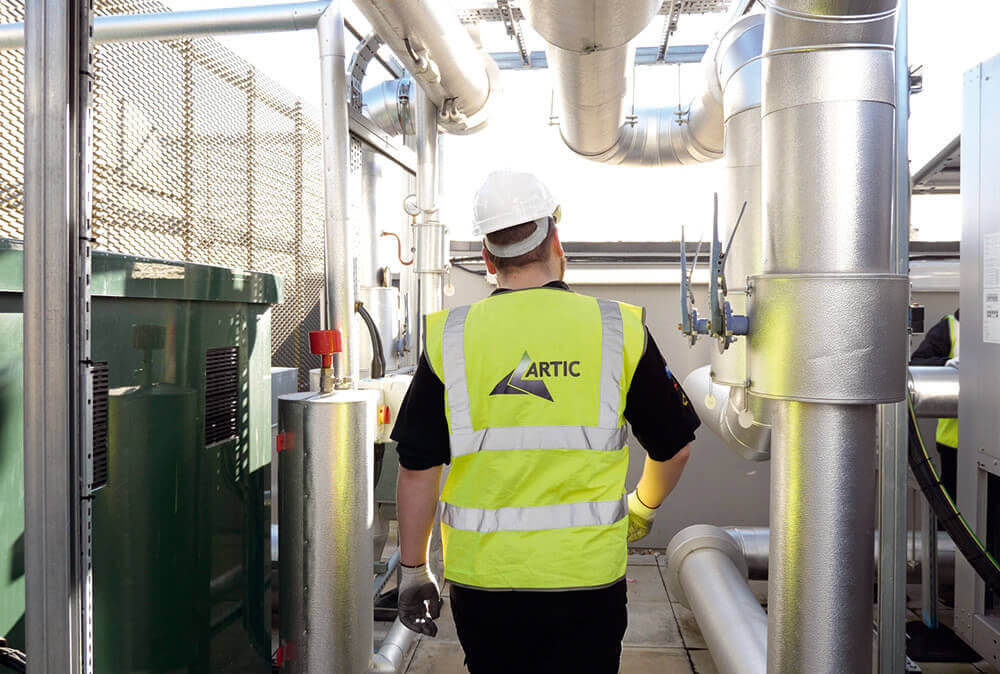 As a Facilities Manager, your Service Provider is routinely responsible for residential engineers and callouts, contracted sites, training and many other varied tasks. But which engineer should be dispatched, which skills are necessary and what engineers should be available for you?
With sites demanding swift support and a 'first time fix', your contractor is expected to prevent and solve problems across the business and select the correct engineer, armed with the right tools and expertise for the job. This is a tricky business, but it doesn't need to be…
First Time Fix
A multi-skilled engineer can perform a wide variety of tasks and is your first line of defence. Ideal for initial call-outs – they can often resolve the issue in just one visit.
Specialist engineers hold a comprehensive knowledge of their specialist discipline and are your second line of defence when more complex problems arise.
Say, for example, there's a fault on a system on your site. You've been alerted and the clock has started. If the fault is complicated, you would expect a multi-skilled engineer to be dispatched (and you can't know this until they've attended the call out and assessed the plant) then if a second visit is necessary a specialist engineer is required.
By needing a follow up with additional works, you may view this as a failure, something that you see 'should' have been corrected the first time around. How much easier would it be if you had access to an army of highly trained, multi-skilled engineers who also happen to have specialist expert training too…
As a Facilities Manager, you're only as good as the support and skills you have at your disposal. Having the right support doesn't just make your job easier, it makes you more productive and keeps the wheels turning in your business.
At Artic, the majority of our experienced engineers are both multi-skilled and specialists in at least one discipline. We employ our apprentices and engineers directly and provide them with the training and opportunities to obtain a variety of skills and competencies. This strategy is one of the reasons why our first-time fix rate remains so consistently high. For our clients, we provide instant access to a multitude of skills, often with just one engineer – helping you to get it right the first time.
When you might need a multi-skilled diagnosis or a specialist engineer for Boilers, Chillers, Air Conditioning, or Electrical etc. why not send an Artic engineer armed with both?
Artic is an innovative, market-leading provider of Facilities Management Software and solutions for your business. With over 20 years' experience in delivering tailored technical and engineering solutions; we provide you with a comprehensive and proactive service that fortifies your business and capabilities.
Facilities Management is pressured, demanding and constant. Sites are often spread geographically, and skills and resources are tight. A partnership with Artic, gives you access to the high-level training, expertise and resources you need, saving you time and money in the process.
To find out more about what Artic can do for you, please get in touch with one of Business Development Team